Woody Allen has a long history of directing his leading ladies to luminous, often Award-winning effect, but the star of his forthcoming TV series is, nonetheless, a surprising choice.
The 'Wrecking Ball' singer confirmed her appearance in an enthusiastic post on Instagram, where she revealed she was "stoked" to get the job.
Not much is known about Woody's forthcoming series for the online distributor. Amazon Prime's CEO told HuffPostUK last year that nobody was telling the Oscar-winning director what to do, or even giving him any deadlines for delivery.
"We basically told him, 'You're the genius. Go away, produce something brilliant, see you in two weeks or two years, doesn't matter,'" revealed Amazon Prime's Film & TV Strategy Director (Instant Video) for the UK, Chris Bird. "We'll see it when it's done.
"I like to think that with creative freedom and no interfering eyes, his juices will flow and he'll come up with something that we like because it's him."
If Miley's signing is positive news for Amazon and Woody, it also signifies the latest in a swing of good fortune for the former Hannah Montana child star. After a controversial couple of years, during which we've seen more of her tongue sticking out than any performances, she acquitted herself excellently in Bill Murray's 'A Very Murray Christmas' special on Netflix, and has now reportedly reunited with her former fiance, 'Hunger Games' actor Liam Hemsworth - happily seen wearing her old engagement ring after the pair spent New Year together in Australia's Byron Bay, the home of Liam's film star brother Chris.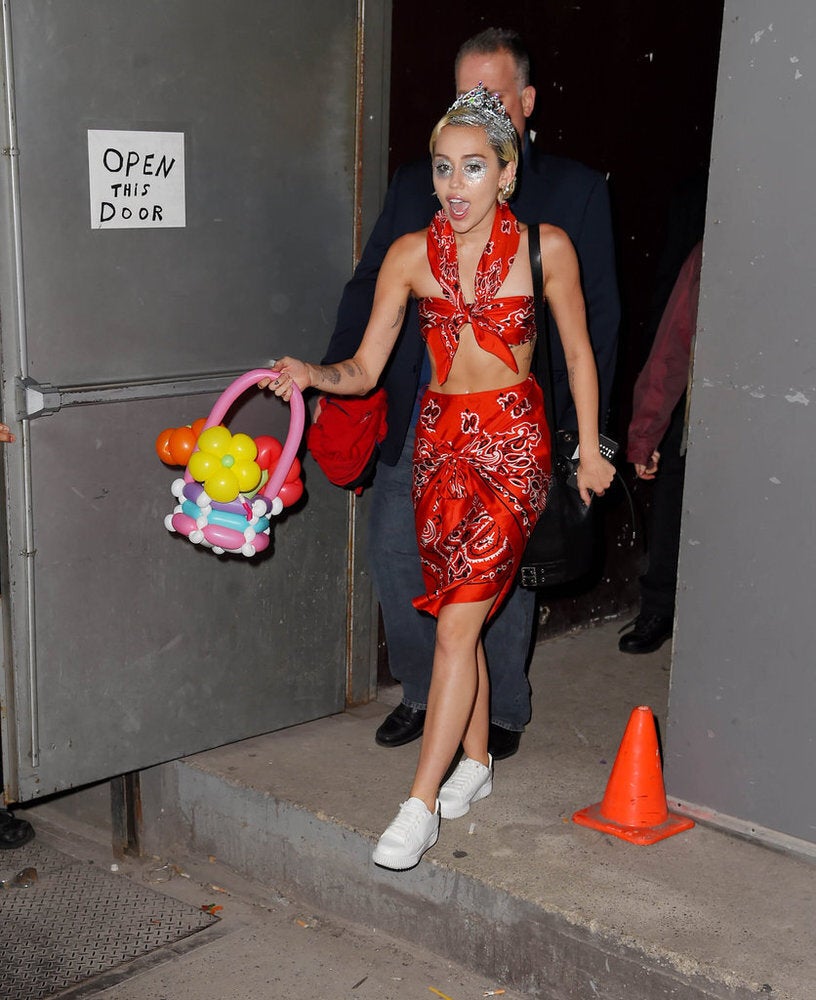 Miley Cyrus' Most Outrageous Looks