Paula Radcliffe has accused MPs of a "set up" and demanded an apology from a senior Conservative after she was implicated in doping allegations.
Speaking on the BBC's Victoria Derbyshire programme on Tuesday morning, the world record holding athlete challenged the chairman of the parliamentary culture media and sport committee to say sorry. However Jessie Norman said "no apology is required".
A leak of blood data to The Sunday Times led to Radcliffe being implicated in doping allegations - a charge she strongly denies and has been cleared of by the International Association for Athletics Federation (IAAF).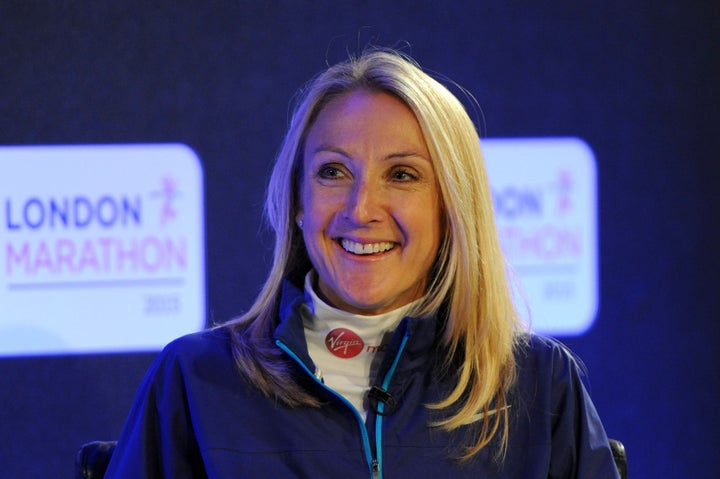 Addressing Norman, Radcliffe said: "Personally I do feel I would appreciate an apology. He may not have intentionally meant to name me, but if you ask him to name a winner or medallist of the London Marathon I wouldn't imagine he could name any of the others in that period. It shouldn't have come down to that."
"It just smacks to me of a little bit of a set up and an exercise for the MPs instead of an actual exercise to get to the truth and to determine, is the UK huge, does it have a problem with blood doping in athletics."
During a committee hearing in September last year, Norman said winners of the London marathon including "potentially British athletes" were among those with suspicious blood tests.
Norman did not use Radcliffe's name, but the athlete argues there are so few people that fit that description he may have well have.
However the Conservative MP told the BBC today: "Since I wasn't naming Paula no apology is required."
He said: "I think it a terrible shame that her name was linked with the hearing and I am amongst millions of people in this country who has nothing but admiration for the sporting achievements linked to her name."
Norman said the media pursuit of Radcliffe by the media was "nothing to do with me".
He added: "There was no suggestion in anything I said that Ms Radcliffe was involved."
Related