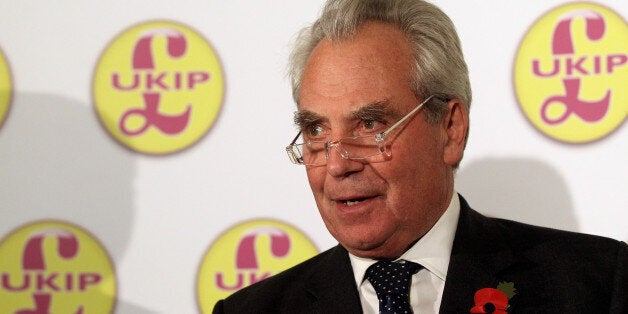 Former Ukip leader Lord Pearson has been told off by a Bishop for using the House of Lords to drive a wedge between Christians and Muslims.
On Wednesday afternoon, Lord Pearson asked the government whether there was a "risk that Christians could be recorded as having committed an anti-Muslim hate crime from April 2016 by preaching the divinity of Christ in public or by reading out loud sections of the bible in public".
Lord Pearson's comments come as new research suggested a quarter of people in the UK have witnessed hate crime in the last year.
In response, the Bishop of Worcester, who sits in the Lords, told the Ukip peer: "Questions phrased in this manner are not conducive to building positive relations between faith communities and in-particular with the Muslim communities as we are endeavouring to do in the Church at at time when Muslims are feeling unfairly stigmatised," he said.
He added: "Muslims and people of all faiths bring great enrichment to our society and make a very significant contribution to the common good."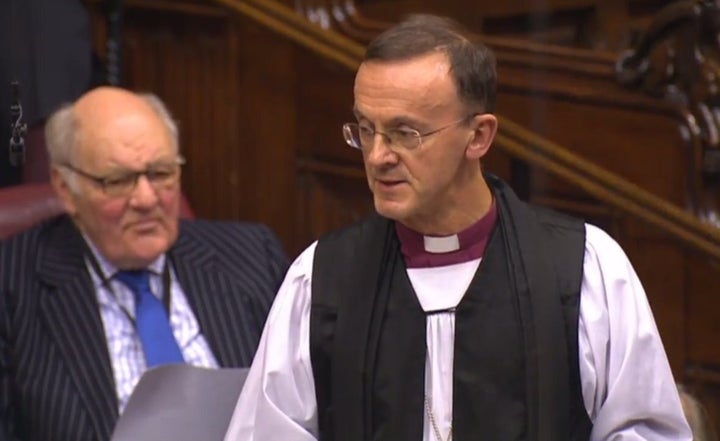 Lord Pearson led Ukip between November 2009 and September 2010 before Nigel Farage returned to the top job in the party.
The peer also praised David Cameron as "brave" for saying "Jesus is the only son of god" as it would not have gone "down well with the Islamists".
Answering for the government, Conservative minister Lord Ahmed said "anyone who preaches any kind of hate has no place bigotry has no place, any kind of hatred based on race, sexual orientation, or religion, has no place in British society".
A Censuswid poll, carried out to coincide with Holocaust Memorial Day on Wednesday, showed 27% of those questioned had seen a form of hate crime, with a fifth witnessing abuse based on religion and 25% based on race or ethnicity.
Of the 2,007 people asked, 440 said they had witnessed hate crime and regretted not challenging it.
In separate figures the Everyday Antisemitism Project - a scheme where Jews share experiences of discrimination - reported a surge in submissions, with 303 received in the last three months of 2015, compared to a monthly average of 32 in the preceding 14 months.
Olivia Marks-Woldman, chief executive of the Holocaust Memorial Day Trust, which commissioned the questionnaire, said: "The theme for the thousands of Holocaust Memorial Day events taking place across the country today is 'Don't stand by', and these figures show just how important that message is.
"Today is about remembering the atrocities of the Holocaust and subsequent genocides, but it's also about finding ways to make sure they can never happen again. We know that silence and indifference in the face of discrimination and hatred allows persecution to take root, so we want to encourage people to stand up and speak out, in the way many brave souls have in the past."
Verbal abuse was the most common form of hate crime reported in the poll, while 28% of the incidents witnessed were online abuse on platforms like Facebook and Twitter.
Three quarters of those asked (77%) said there was no difference between bullying or "trolling" someone online and shouting abuse at them in the street.
Of those questioned, 300 said they had been victim of a hate crime themselves, with 61% saying no one intervened while the incident was happening.
Related