A mum whose baby died after she gave birth prematurely to start cancer treatment said she would've done things differently if she knew her daughter wasn't going to survive.
Heidi Loughlin, 33, whose daughter Ally Louise Smith died eight days after being born 12 weeks premature, said she was just trying to do the right thing for her family.
The mum to two sons, Tait, one, and Noah, two, had previously delayed intense chemotherapy treatment for the sake of her unborn baby, but was told she could "miss her chance of survival" if she didn't go ahead with it.
"With her having such a great prognosis at 28 weeks - it just made sense. And maybe some people would have done things differently but I wanted to make it right for all of [my family]."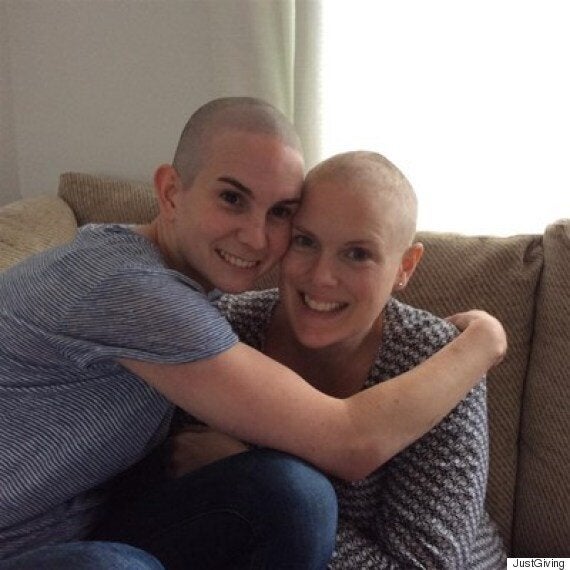 Loughlin gave birth on 11 December 2015. Ally weighed just 2lb 5oz and died on 19 December.
"She's in my mind all the time. I want her to be proud of me. She's my little girl," Loughlin said.
"Everything was brilliant and then she got really, really unwell and wouldn't ever recover and it was the darkest most horrendous all-consuming feeling."
Loughlin said it was hard to carry on with chemotherapy after Ally died, but she did so for the sake of her family.
Loughlin found out she had a rare form of breast cancer when she was already pregnant with her third child.
Doctors gave Loughlin the option to terminate her pregnancy so she could begin "aggressive chemotherapy", but she decided to keep the baby and start on a less aggressive form of treatment.
However, at a follow up appointment Loughlin was told the treatment was not working.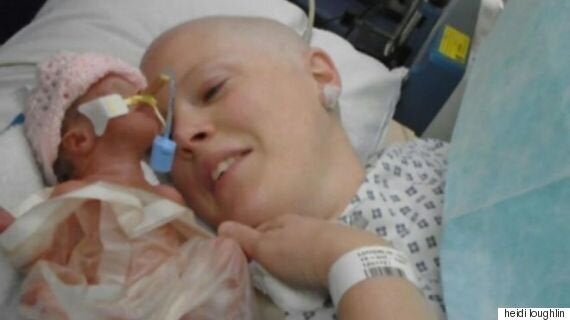 Loughlin gave birth 12 weeks prematurely
"Now ordinarily we would now switch treatments immediately with a miracle drug called Herceptin. Babies and Herceptin don't mix."
The mother said her baby would be born at 28 weeks and one day - 12 weeks early.
She wrote: "Yesterday afternoon our hearts broke in two, for we had to say goodbye to you. Our love for you is a beautiful haze, even though you lived for eight short days.
"We kissed you, we cuddled you, we tickled your feet and I know again one day we'll meet. Today brought a rainbow, the lightest of hue and I wondered if it was sent from you?
"Our beautiful daughter Ally Louise, I whisper your name and it drifts on the breeze. The pain in my body and heart and my soul, feels it will consume me and leave me un-whole
"Your brothers will honour you in all that they do, we forever have three children, not just two. I will try to heal for you, and my body unfurl, you'll be always beside me our beautiful girl."
Since being diagnosed with breast cancer, Loughlin has raised more than £16,000 for Cots for Tots, a charity supporting the special care baby unit at St Michael's Hospital in Bristol.
The BBC said as a result of publicity generated from her blog, more than 100 hats for newborn babies have been knitted and donated in Ally's name to the Neonatal Intensive Care Unit (NICU) at Bristol's Southmead Hospital.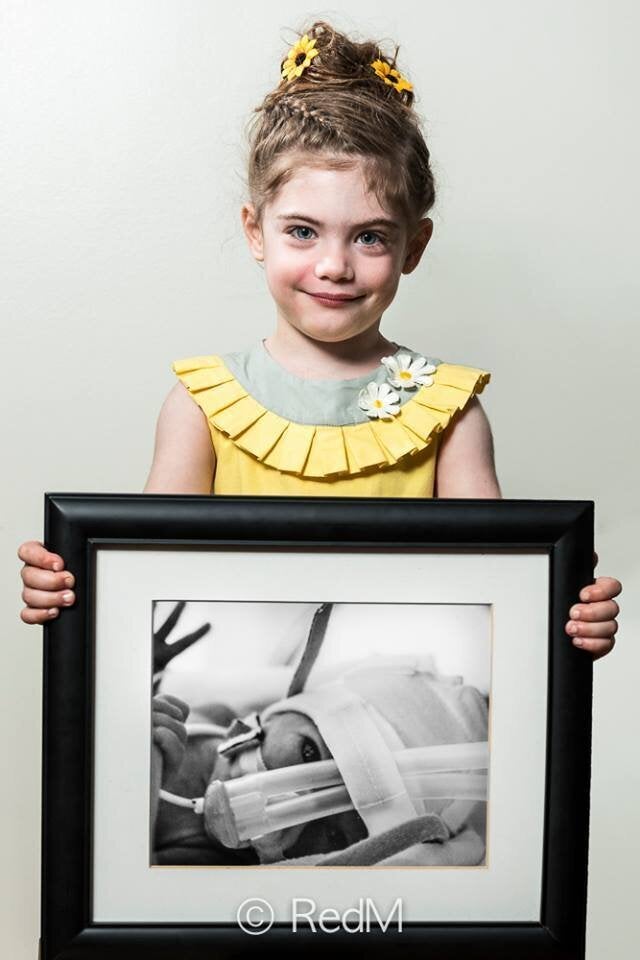 Before And After Photos Of Premature Babies