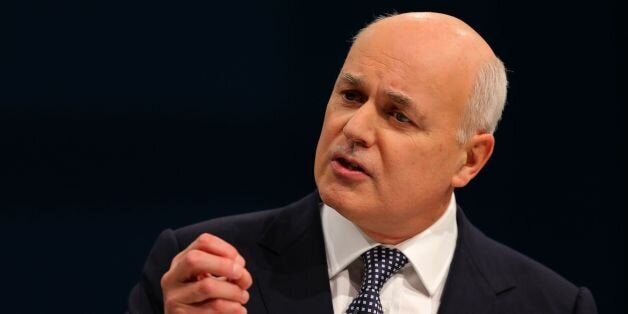 Government plans to cut disability benefits for those deemed unfit for work have been defeated in the House of Lords this evening.
The proposed cut of £30 a week for people classed as unable to work but who could undertake other activities towards getting a job was suppose to remove the "perverse incentive" of staying on benefits, according to Work and Pensions Secretary Iain Duncan Smith.
Last week, more than 30 charities and three peers, including Paralympic hero Baroness Tanni Grey-Thompson, wrote to Mr Duncan Smith warning the proposed cut would "push sick and disabled people further away from work and closer to poverty."
This evening, the House of Lords voted against the plan by 283 to 198.
Speaking after the vote, Labour's Lord McKenzie said: "Peers from across the House urged Lord Freud to see sense and listen to those whose lives will be made a misery by this cut to their support. Sadly he didn't but the outcome of the vote at least provides the opportunity for reflection and a further challenge in the Commons."
"Many of the people affected by the plans would welcome the chance to move towards work if the government would only invest in tailored, personalised programmes. This is where Ministers should be directing their energy rather pushing people further into poverty."
The £30 cut would have come into force in 2017, and affected new claimants placed in the Work Related Activity Group of the Employment and Support Allowance.
This group are classed as being unfit for work but able to undertake activities to help them move towards work.
The cut would also apply in the Government's flagship benefit Universal Credit which disabled people will start being moved onto later this year.
Rob Holland, Parliamentary Manager at Mencap and co-chair of the Disability Benefits Consortium, welcomed the defeat.
He said: "The Government wants to get more disabled people into work, but as a sector we have warned that cutting ESA WRAG, and its equivalent payment in Universal Credit, will directly undermine that commitment whilst pushing disabled people further from work and closer to or into poverty.
"This proposed cut together with the crisis in social care funding means disabled people are facing losses to critical support they need to make ends meet and to be included in society.
"The Government can no longer ignore the widespread opposition to this, which now also faces huge public opposition with just six per cent of the people thinking welfare cuts will make the UK a better place for disabled people to live."
Popular in the Community