Becoming the first British woman to reach a Grand Slam semifinal since Jo Durie at the 1983 US Open is quite the super-human effort, so perhaps it shouldn't surprise that rising tennis star Johanna Konta was comparing herself one of Hollywood's most famous hitmen today.
Konta, who is making her debut in the main draw at the Australian Open in Melbourne, had a 6-4, 6-1 win over Chinese qualifier Zhang Shuai earlier this morning.
Joining Andy Murray in the semifinals, it's the first time since the December 1977 version of the Australian Open that two British players - John Lloyd and Sue Barker that year - have advanced to the final four of any major.
After the match, the well-travelled Konta, ranked 47th in the world, was quizzed on her passport credentials.
Born in Australia but living in Britain since her early teens, the 24-year-old, also has Hungarian citizenship and calls herself a "tri-citizen."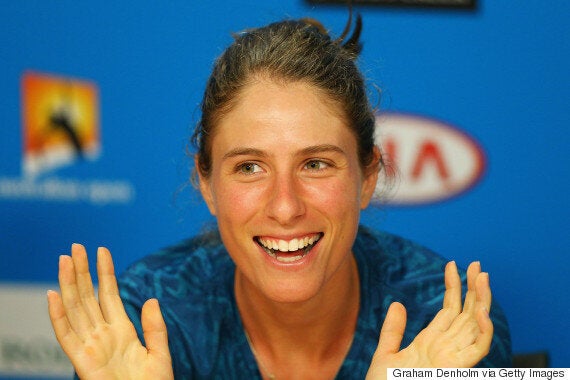 Johanna Konta is through to the semi-finals of the Australian open
"I'm pretty much the female Jason Bourne," she joked.
Fellow Briton Murray also triumphed during his quarter final match, beating Spain's David Ferrer 6-6, 6-7, (5-7), 6-2, 6-3, marking his place in his sixth Melbourne semi-final.
The pair will play the next round on Friday, with Konta facing German seventh seed Angelique Kerber and Murray playing Canada's Milos Raonic.
Novak Djokovic and Federer will contest the other men's semifinal while six-time champion Serena Williams and Agnieszka Radwanska will meet in the other women's semifinal, also on Thursday.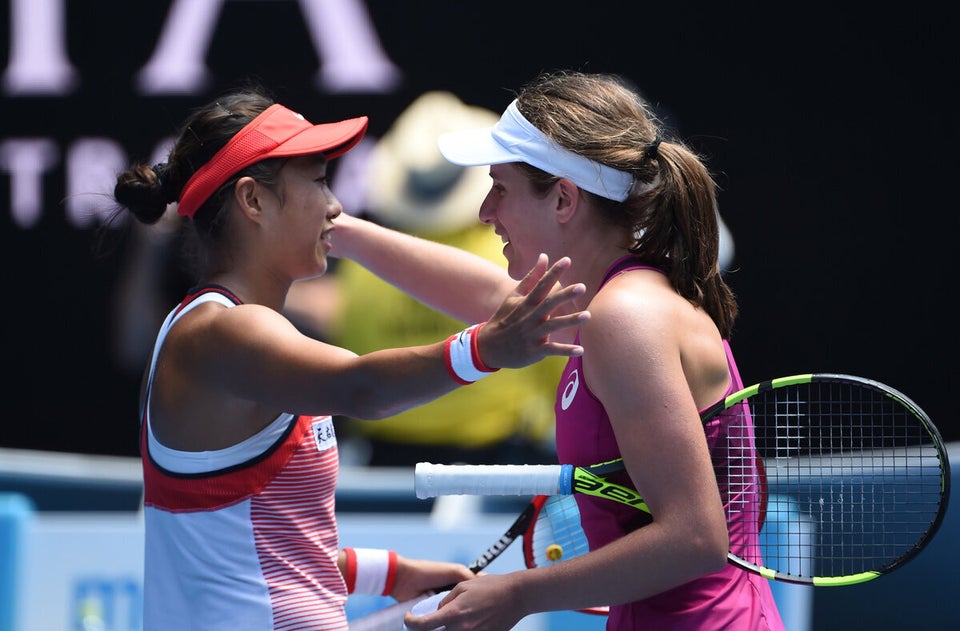 Johanna Konta Quarter Final