It wasn't just Kanye West losing it on Twitter on Wednesday (27 January) night, with Brian McFadden getting into a spat that ended with him threatening to strangle someone.
READ MORE:
It all began when Brian, best known for his days in boyband Westlife, shared a promo image for the new series of 'The Jump', remarking: "'The Jump' is going to new heights this year."
Unfortunately, not everyone saw it that way.
This year @TheJumpC4 has gone to new heights! pic.twitter.com/oZFpggJl3c

— Brian Mcfadden (@BrianMcFadden) January 27, 2016
Quickly, one of his followers responded: "Unlike your career, eh?", which he seemed… well… jolly upset about, to be honest with you.
An irked Brian then hit back, writing, in a tweet that has since been deleted: "Shut your face c***... or I'll find your IP address, find out where you live and strangle you with your fucking mouse."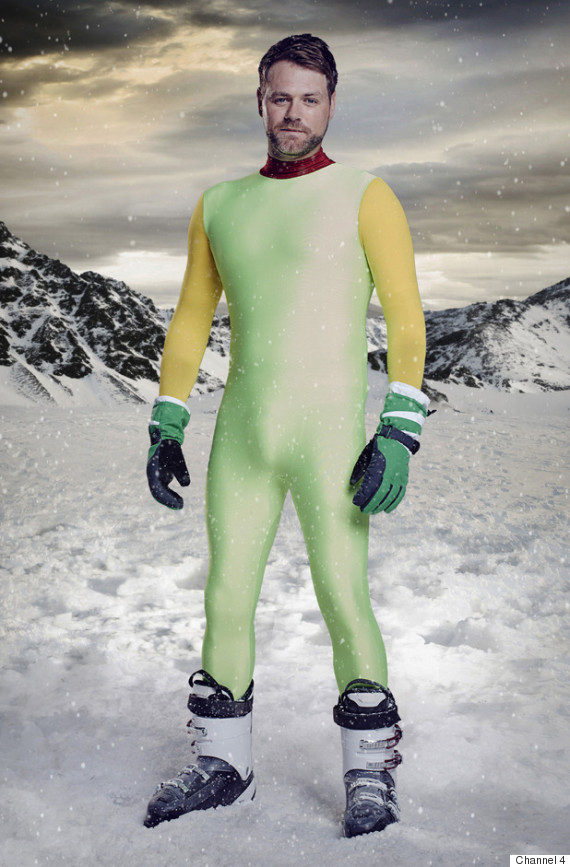 Brian McFadden on 'The Jump'
He did make something of a schoolboy error, also tagging the Twitter pages for both Channel 4 and 'The Jump' in his violent message.
Brian didn't leave it there, though, when someone responded how "angry" he appeared, he spat back: "As angry as you working in Tesco and shopping at Lidl?"
Ironically, just hours beforehand, he'd shared this chipper selfie, adding: "Life is good."
Life is good! pic.twitter.com/wWhwD1gORY

— Brian Mcfadden (@BrianMcFadden) January 27, 2016
Brian (for now…) is one of 12 celebrities taking part in the new series of 'The Jump', alongside pop singer Sarah Harding, 'Made In Chelsea' favourite Mark-Francis Vandelli and Olympic swimmer Rebecca Adlington.
The third series kicks off later this week on Channel 4, with Davina McCall once again returning to present the show.
LIKE US ON FACEBOOK | FOLLOW US ON TWITTER