It's been awhile since we've been treated to the joys of one of Kanye West's social media takedowns, but his latest row with Wiz Khalifa on the social networking site is the Twitter war to end all Twitter wars.
The pair of rappers locked horns on Wednesday (27 January) night, following the news that Kanye had changed the name of his new album from 'Swish', to 'Waves'.
After criticising the decision, based on the idea that fellow rapper Max B "is the wavy one", Wiz then tweeted: "Hit this kk and become yourself."
Kanye clearly thought this was code for his wife Kim Kardashian, and unleashed a ball of fury.
"Oh n***as must think I'm not petty cause I'm the best that's ever made music," he wrote. "Like, oh that's Ye and I can put his wife's initials on my twitter @Wizkhalifa
"Bro first of all you stole your whole shit from Cudi. Second, your first single was corny as f**k and most there after. You have distracted from my creative process."
Wiz hit back, claiming that KK was code for marijuana, writing: "KK is weed fool. Reason's why your not wavy. Go bacc to Swish."
Kanye then fired a string of bizarre tweets, claiming that he was responsible for Wiz becoming a parent, and also that he liked his trousers.
"I went to look at your twitter and you were wearing cool pants. I screen grabbed those pants and sent it to my style team #Wizwearscoolpants," he wrote.
"3rd no one I know has ever listened to one of your albums all the way through… don't you ever in your f**king life speak sideways about a n**a that's fighting for us I do this for all of us.
"I showed you respect as a man when I met you. You wouldn't have a child if it wasn't for me.
"Don't even hint at mentioning me my family or my wife I am your OG."
Kanye then dropped this gem: "I think you dress cool. I wish I was skinny and tall. maybe I couldn't be skinny and tall but I'll settle for being the greatest artist of all time as a consolation.
"Don't ever ever ever come out the side of your mutherf**king neck bro or bruh or however you say it Mr. Waves. I'm YE and I ain't gotta say it the right way. I'm Ye I'm Ye I'm Ye I'm Ye I'm Ye I'm Ye I'm Ye."
Wiz then tweeted: "I been smashed the idea of that album even existing. I got joints to roll @kanyewest."
It was at this point that Wiz's ex-wife Amber Rose, who just also happens to have dated Kanye previously too, got involved, tweeting something that will definitely make you blush.
"​Awww @kanyewest are u mad I'm not around to play in ur asshole anymore? ​#FingersInTheBootyAssBitch​," she wrote.
Failing to acknowledge Amber's tweet, he then returned to Twitter to take down his tweets and claim that he actually loves Wiz.
"What's sad is I love Wiz and I love all all my brothers and all people," he insisted. "I love the world bottom line and all I want is peace and positive energy.
"This album is actually a Gospel album. Good energy [and] positive energy..Ima take these down cause it's all about positive energy blessings blessings positive energy blessings​.
"​The Devil can't stop us​. ​Man it's a sad a day… Wiz lost 2 million followers since I tweeted. I didn't mean to either him like that.​"
He added: "​I'm happy that I now know that KK means weed… please excuse the confusion… now back to #WAVES​."
We don't know about you, but we need a lie down after all that.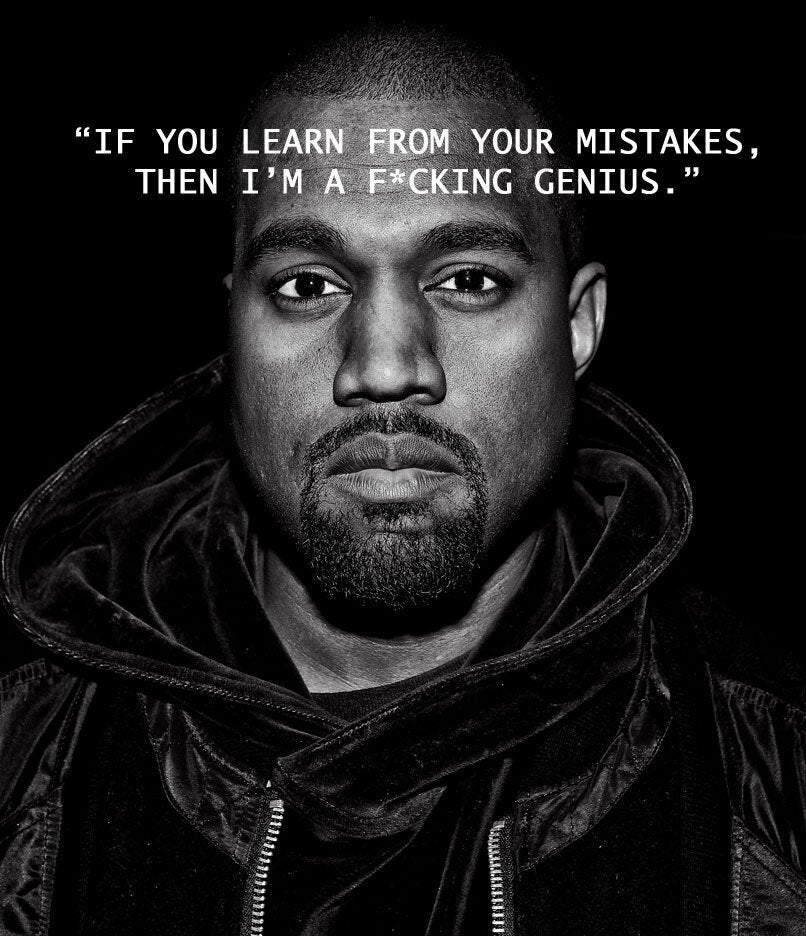 The Wisdom Of Kanye West