LEGO has unveiled its first ever wheelchair figure in a much awaited nod to diversity.
The cardigan-wearing model debuted at two toy fairs in Nuremberg and London.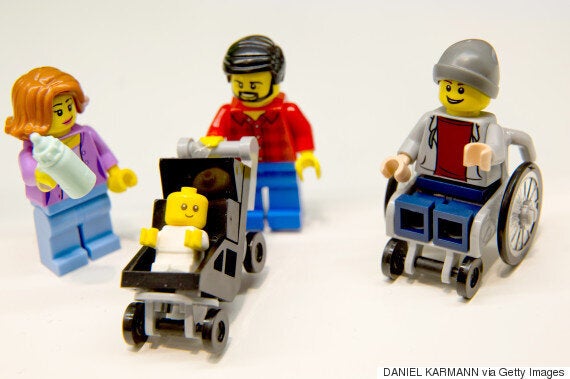 Featured alongside a cyclist and a hot dog vendor, the new addition is the toy company's response to #ToyLikeMe, a campaign launched last year calling for LEGO to better represent disabled children.
Writing in the Guardian, the campaign's co-founder Rebecca Atkinson stated:
"The brand continues to exclude 150 million disabled children worldwide by failing to positively represent them in its products ... This is more than just about sales figures or disability access, it's about changing cultural perceptions. It's about brands such as Lego using their vast power of influence to positive effect."
#ToyLikeMe organisers responded with joy to the company's new changes saying: "We've got genuine tears of joy right now ... Lego have just rocked our brick-built world!"
Others joined in with celebrations on Twitter:
Related