An LGBT charity has defended a survey sent to schoolchildren asking them to describe their gender.
Stonewall said it "welcomed" attempts to support young people on trans and gender identity issues after a questionnaire from the website of the Children's Commissioner for England, Anne Longfield, was forwarded to some schools by local councils.
A Christian pressure group lambasted the "profoundly confusing" and "totally misleading" survey, which asked children to describe their gender from a list of more than 20 options.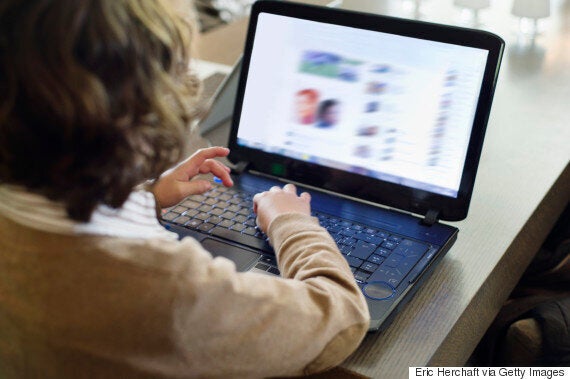 Stonewall defended the survey sent to school pupils
In a statement to the Huffington Post UK, a Stonewall spokesperson said: "We welcome all efforts to support young people on trans and gender identity issues and ensure that they feel happy, welcome and accepted at school.
"Young people may describe and express their gender identity in many different ways and clearly that is what this survey aims to capture.
"We believe that exercises like this are best delivered as part of a school's wider work on gender and trans issues, to ensure that young people understand the questions they are being asked, feel comfortable answering them and know staff will be there to support them."
Teenagers between the ages of 13 and 18 were asked to select from 25 choices, including "gender fluid", "genderqueer" and "non-binary".
As well as traditional options of "girl" and "boy", children were also invited to select from a list that included "tri-gender" and "intersex".
The survey has since been taken down.
A spokesman for the Children's Commissioner told the Huffington Post UK that the survey that was sent to pupils was a "draft version".
The group declined to comment on whether an updated version of the survey would be sent to pupils in the future.
The Christian Institute was quick to lambast the questionnaire.
Its spokesman Simon Calvert said: "We must not intrude on childhood by deliberately confusing schoolchildren about what makes a boy a boy or a girl a girl just to satisfy adult political agendas.
"We must protect children from being made to feel that passing phases of confused feeling about themselves, which many go through, must be turned into life-changing moral and political decisions," the Press Association repots.
Among the schools to issue the survey was Blatchington Mill in Hove, East Sussex, which has gained a strong reputation for its work on LGBT-related issues.
Its headteacher Ashley Harrold said: "Gender identity is a real and valid concern for some students at any school, and we're no exception.
"We feel our curriculum should address anything that prevents students feeling happy, feeling confident in themselves and feeling accepted by their peers."
A Brighton and Hove City Council spokesman, who forwarded the national survey to all its secondary schools at the request of Ms Longfield's office, said it was aimed at exploring young people's experiences of gender.
The spokesman said: "We want all our young people to feel comfortable with who they are, to understand that the notion of gender can go beyond the traditional idea of simply being either male and female, and to recognise that people can use a range of terms to describe their gender identity."