The boss of a small firm in Yorkshire has inspired envy in employees up and down the country by surprising her workers with an all-expenses paid trip to Barbados.
Helen Bilton founded holiday wholesalers The Group Company 10 years ago and decided to do something special to celebrate its decade in business.
But rather than hold a bash or lay on a free bar at a local hotel, she duped all of her 32 employees into thinking she was taking them to nearby theme park Flamingo Land, whilst booking their flights to the Caribbean.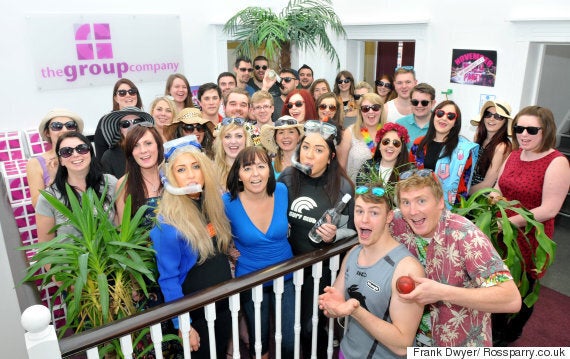 Staff were shocked when boss Helen Bilton dished out tickets to Barbados
Bilton told the York Press: "I thought about doing a big party to celebrate the tenth anniversary with suppliers and customers, but then I thought the people that really deserve a treat are the people that work hard day, day out for the business.
"I decided about six months ago to go to Barbados. We have a monthly staff meeting, and a few months ago I asked for ideas to celebrate the tenth anniversary.
"Someone suggested hiring out Flamingo Land so I pretended that's what we were going to do. At the next meeting a I told them Flamingo Land was closed that day, so we're going to Barbados instead."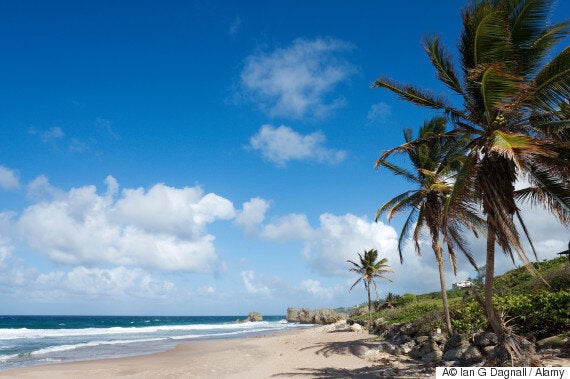 Staff will enjoy Barbadian climes
She continued: "They couldn't believe it, I think they thought I was joking."
Everyone will stay at a five-star resort on the island for three nights.
The Group Company works with mainstream holiday firms to negotiate the best deals at hotels around the world, and while the business primarily sold to Europe, it launched a worldwide arm six months ago.
Now Bilton believes her business will continue to grow with the help of great customer satisfaction - making it "massively important" to her to reward her staff to maintain high morale.
She said: "Everyone works so hard and I'm very grateful for that, so I'm delighted to be able to reward them in this way."
Popular in the Community