As the church continues to row over gay marriage, a new poll has revealed that for the very first time, Anglican worshippers who support same-sex marriage now outnumber those opposed to it for the first time.
The Press Association reported that a survey by YouGov suggested 45% of Church of England followers felt same-sex marriage was right, against 37% who believed it wrong.
It showed that support was higher among younger members of the faith, with around half of under 55s and three in four of those aged 25 to 34 being in favour.
But Anglican men over 55 were least likely to approve, with just 24% giving their approval. Half of women declared their support.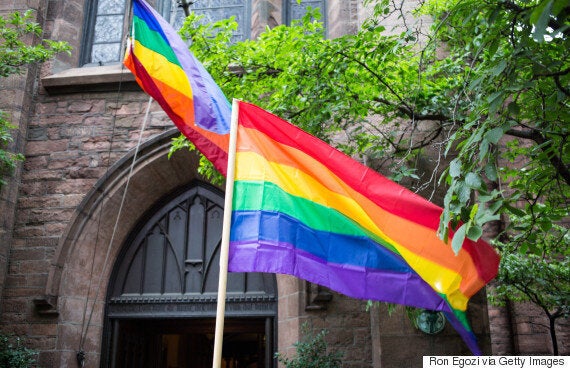 More members of the Church of England now support gay marriage than oppose it
Churchgoers were behind the general public, of which 56% said they backed gay and lesbian marriage compared with 27% who opposed it.
It marks an increase on a similar poll three years ago, which found support among Anglicans to be much lower.
Jayne Ozanne, a leading gay evangelical Anglican and member of the General Synod, the Church of England's ruling body, said the results showed the Church of England was "out of step" with its members.
Ozanne, who commissioned the poll, said: "These figures confirm what many of us have known for some time – that the Church of England leadership is seriously out of step with its members, and even more so with society at large.
"Far more Anglicans now believe that same-sex marriage is right than those who think it is wrong.
"It is deeply worrying that the one group that appears less open to change than any other is Anglican men over the age of 55, who are the least likely to approve of same-sex marriage. Unfortunately, this is exactly the profile of those in the senior positions of power and influence power within the Church."
The survey questioned 6276 British adults, of which 1523 are living in England and have a Church of England, Anglican or Episcopal affiliation.
The Church's official position is that marriage is between a man and a woman and earlier this month the US Episcopal branch of the Anglican Communion was sanctioned by the faith's leaders over its stance on the issue.
Earlier this month, the Archbishop of Canterbury apologised to the gay and lesbian community for the "hurt and pain" caused by the Church following its decision to uphold its current position.