This article contains graphic images of a medical nature below.
A woman with terminal breast cancer has posted a photo of her nipple on Facebook in the hope that it will raise awareness of symptoms and "help save lives".
Rowena Kincaid was diagnosed with the disease in October 2013 and was told she only had six months to live.
Despite defying doctors' expectations, the 40-year-old's health is now deteriorating.
She posted the photo on 23 January but it was automatically removed by Facebook for violating their nudity policy. Thankfully, it has now been reinstated.
"Apologies if this offends, it's not meant to. I just want to raise awareness and alert you as I think this may help save lives," Kincaid wrote on the post.
"Obviously, there is a rash around the whole nipple, and in my case it is definitely cancer."
Kincaid added: "Breast cancer can present itself in this way, not necessarily around the nipple, but anywhere on the breast. It may also start small and look like nothing, but any rash on the breast should be investigated. It's not always cancer either.
"Also, not so clear on here, my nipple has gone lighter than my other one, and is starting to be 'pulled in' or what they call 'inverted'. This is because a tumour is behind my nipple and the tumour is taking my blood supply to feed itself, hence the lighter colour.
"Important to know that inverted nipples can be a normal thing for lots of people, so don't panic. But if you've never had it before, and it's new thing for you, don't ignore it."
Kincaid, who is due to star in BBC documentary 'Before I Kick the Bucket', has said she received a message from Facebook shortly after posting the image of her nipple, saying it had been automatically removed for violating the company's nudity policy.
Facebook declined to comment to HuffPost UK Lifestyle, but confirmed that the image has now been reinstated.
Before I Kick The Bucket: The Whole Story airs Monday, February 15 on BBC One Wales, 9pm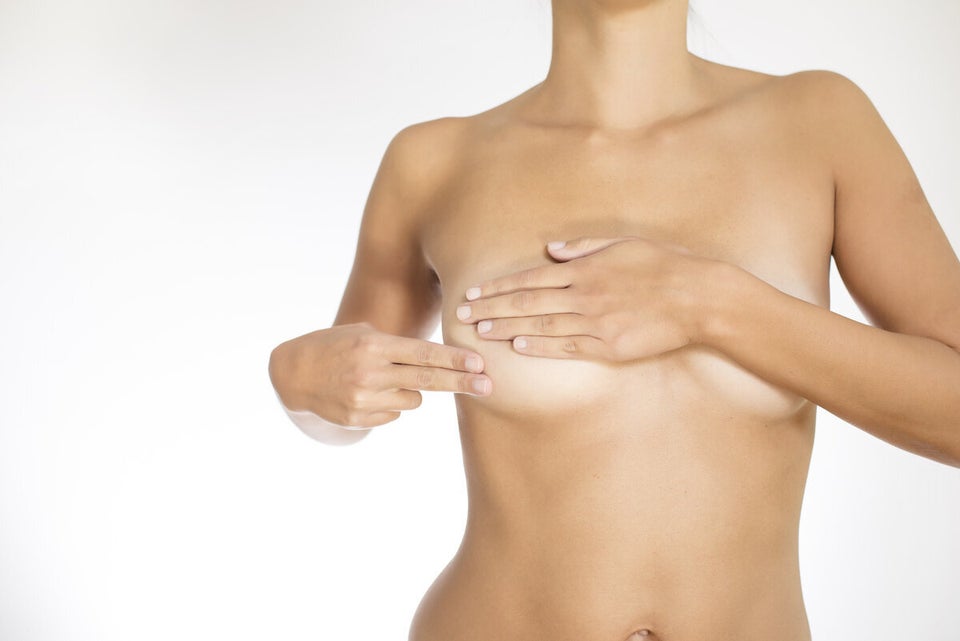 Breast Cancer Signs And Treatment