A new baby seat designed to make babies feel "held" and advertised for "busy parents" has divided opinion among parents online.
The seat, named Babocush, aims to mimic the "head over the shoulder" position of a baby laying on their mum or dad, and has stimulated heartbeat sounds built in.
The makers claim the seat can "relieve the discomfort of colic and reflux to help prevent flat head syndrome".
"Very few parents have enough time in the day for their baby to constantly lie against their chest, and many of us struggle to provide a safe and comfortable alternative," Babocush states.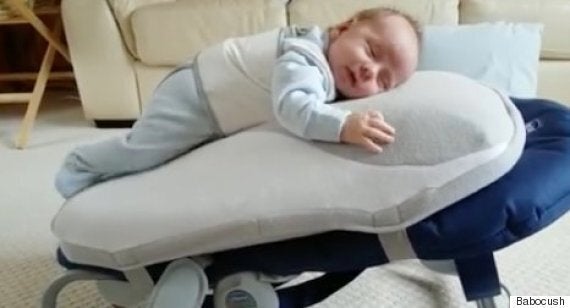 The seat mimics a baby laying on their parents' shoulder
The video of the seat has been viewed more than 10 million times in 13 days since being posted on 19 January.
The description lists the following benefits:
Relieves the pain and discomfort of colic and reflux.
Helps your baby avoid flat head syndrome.
Provides safe and comfortable tummy time.
Holds your baby just like you do and has vibration and heartbeat sound to simulate the sound of your voice and beat of your heart for extra comfort, reassurance and contentment.
Gives you back some "me time" to grab a shower, a cuppa or a family meal together in peace without the stress of listening to your baby scream when you have to set them down.
The video has garnered more than 24,000 comments - both from parents who agree and those who disagree that this invention is beneficial for babies.
"Really? Baby won't hear your heartbeat, have your smell or feel your warmth," one mother commented. "They are tiny for such a short time. Make the most of it - cleaning will be there tomorrow."
Another added: "Wow if you're too busy to hold your baby why bother having one."
Other parents were concerned that leaving a baby in the seat is not only "neglecting" a child, but also potentially harmful.
"I am very concerned that this breaks the advice that babies should sleep on their backs," one woman wrote.
"I am uncomfortable with a product which not only lays a baby on its front, but also has a pillow-in effect. Both risk factors that as a health visitor I advise parents against. Not sure I would advise my families to use this."
However many disagreed with these comments, explaining that it is unrealistic to expect parents to hold their babies constantly.
"You all must have your child strapped to you 24/7 when you cook, which is dangerous, going for a poop, which is slightly strange or you must sleep with them, again highly dangerous," one mother wrote.
"Because the way you're going on about people that buy this are neglecting their child is ridiculous. What about multiple births? You can't constantly hold three, four or five babies all the time. Sick of seeing parent shaming especially from other parents.
"Great product idea. Will help those 'not perfect parents' like myself out there."
One woman said this invention is something she wished she had when her daughter was a baby.
"She suffered from silent reflux," the woman explained. "I spent nights worrying and checking incase she choked on her own sick, she refused to lay down as it put her in pain.
"We were always covered in sick, the times we couldn't calm her down as she was so distressed she cried the most heartbreaking cry, it was a real struggle and I searched and searched for something like this but couldn't find anything.
"So thank you for creating this, if it helps one baby and mum cope with what we went through that's a success."
Other parents, who said their babies used to have to be held constantly by their chest, called the seat a "lifesaver".
Despite the criticism the founders at Babocush have stated on Facebook they have been "inundated with a high amount of orders coming through", causing the website to slow down and experience problems.
In response to the overwhelming amount of comments on the video, Babocush has set up a separate Facebook support group for parents who are interested in the seat and want to ask questions.
The company's latest update reads: "This group is designed specifically for those who either need support and advice and those who are experienced to give it to those who are struggling.
"Please do not use it as a place to bash other mothers or discredit the Babocush. Haters and abusive comments will be removed immediately."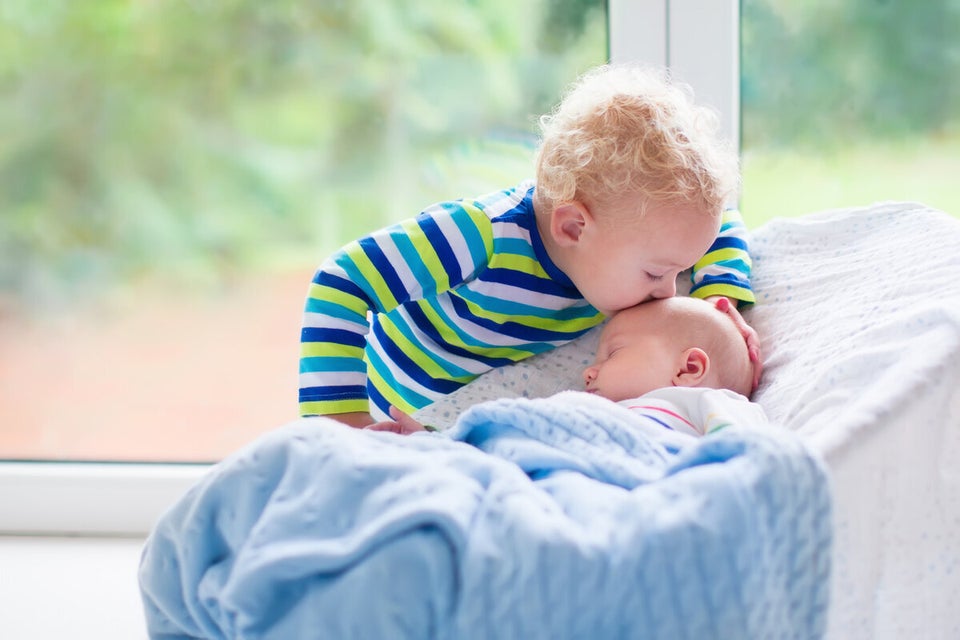 Hottest Baby Names Of 2016 On Nameberry
Related