Chris Evans has finally confirmed the identity of one of his new 'Top Gear' co-presenters, and it's fair to say it's a bit of a curveball.
READ MORE:
Matt LeBlanc is set to join the Radio 2 DJ on the revamped version of the BBC Two motoring show.
Yes, actual Joey Tribbiani from 'Friends' is going to be presenting 'Top Gear'. Amazing.
Commenting on the shock appointment, Chris said: "Matt's a lifelong fellow petrolhead and I'm thrilled he's joining 'Top Gear'. Acting out our craziest car notions on screen is a dream job and I know we'll both be debating some epic road trip ideas. We can't wait to share what we've been up to on screen later this year."
Matt added: "As a car nut and a massive fan of 'Top Gear', I'm honoured and excited to be a part of this iconic show's new chapter. What a thrill!"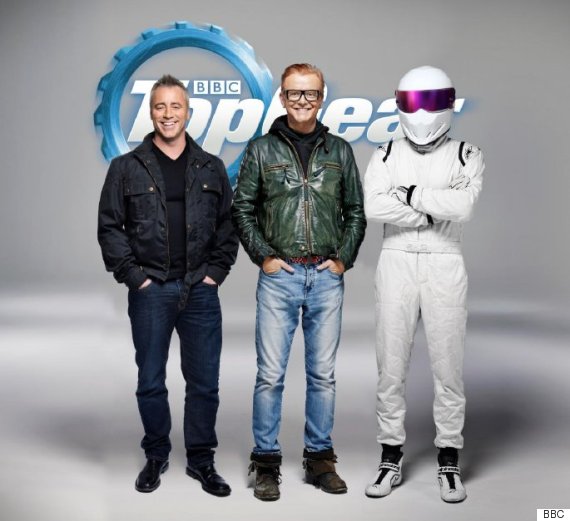 Matt LeBlanc will join Chris Evans on 'Top Gear'
The US actor's appointment marks the first time the show has ever had a non-British host in its 39-year history.
The announcement also provided some amusing moments from Twitter users:
Confident that this will be a success. #TopGear pic.twitter.com/0gt4ZA9pIX

— Katie Gatens (@katie_gatens) February 4, 2016
FIRST LOOK at Matt LeBlanc presenting Top Gear... pic.twitter.com/56dawMlyM5

— Laurence Mozafari (@Laurence_Moza) February 4, 2016
Not sure about the new Top Gear presenter pic.twitter.com/2OLZmzWqj8

— Luke McGee (@lukemcgee) February 4, 2016
#topgear pic.twitter.com/IzBgjnANmk

— Ryan Love (@RyanJL) February 4, 2016
Matt LeBlanc or Richard Hammond. Joey from Friends or the host of Braniac. Tough choice. #topgear

— Alex Fletcher (@alexanderfletch) February 4, 2016
I'm just pleased that Estelle finally got Joey a decent gig. pic.twitter.com/1HlFmN2WWm

— Greg James (@gregjames) February 4, 2016
Joey Tribbiani speaking to Chris Evans. Joey actual Tribbiani trying out the newest hatchback. Joey Tribbiani in a Reliant Robin.

— Emma Kelly (@TooManyEmmas) February 4, 2016
Wonder if Matt LeBlanc will dust off his 'Porsche-a' outfit for #TopGear pic.twitter.com/QuXjjhsRVq

— Elliot Wagland (@elliotwagland) February 4, 2016
not sure anything has made less sense that Joey Tribiani filling Jeremy Clarkson's stonewashed jeans on Top Gear

— Sam Diss (@SamDiss) February 4, 2016
However, long-term 'Top Gear' fans will remember that he hosted spin-off 'Top Gear: The Races', where he led fans through some of the most memorable racing moments from the previous 22 series.
He's also no stranger to getting behind the wheel, as Matt still holds the record for the fastest ever celebrity lap of the 'Top Gear' track in regular feature 'Star In A Reasonably Priced Car', having been a guest on the show twice before.
It was previously reported that German racing driver Sabine Schmitz and motoring journalist Chris Harris would be joining Chris on the new series, replacing former trio Jeremy Clarkson, James May and Richard Hammond.
Ex-Formula One driver David Coulthard was also said to be part of the new line-up, but quit before the show even made it to air, choosing to front Channel 4's F1 coverage instead, after they poached the rights from the BBC.
A statement from the BBC said that Matt will join production of the new 'Top Gear' "immediately", with "additional cast members will be confirmed shortly".
The rebooted 'Top Gear' is set to launch on Sunday 8 May 2016.
LIKE US ON FACEBOOK | FOLLOW US ON TWITTER