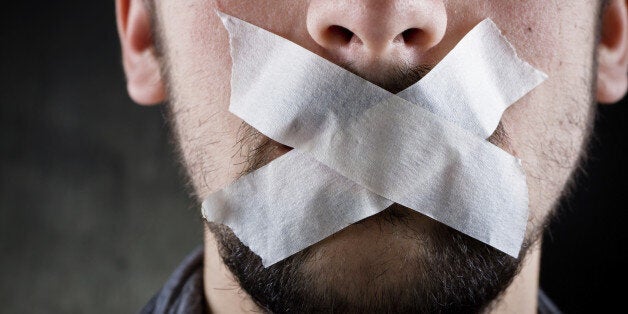 A free speech society, set up at a London university to challenge the growing trend of censorships and "safe spaces", is facing being banned.
The Speakeasy society, set up little more than a week ago by LSE students Charlie Parker, Chiara Cappellini and Christian Benson, hopes to challenge the "problem" of student unions banning speakers and objects in case students are offended.
Ironically, the society itself is now under threat of being banned. A motion submitted by another LSE student to have the group barred means students have the opportunity to vote on it.
The vote, which will take place in a few weeks' time at the LSE students' union's (LSESU) general meeting, will decide the fate of the society.
"Firstly, they are ill-informed. At best Speakeasy/Free Speech seems to be naïve to the limits on freedom of expression. At worst they pretty much endorse hate speech (which is illegal).
"Secondly, they are self-important."
"If anything, it's only strengthened us, and our support as well."
Charlie Parker, president of the society, added: "Obviously, it's a ludicrous motion, but the fact that there is a motion to ban our society, after just over a week of its existence and before we've even held an event, proves the need for this group better than we ever could."
As is the case with all motions like this, any student is able to put a motion forward and all students are able to vote on it.
The Free Speech Society has already been approved by the Students' Union, and students will now debate whether that was the right decision. "