In 2016, most women wouldn't think twice about taking ownership of their own destiny. We'll ask for a pay rise and demand the same rights as men, but when it comes to asking the person we love to marry us, it's like we're living in the Fifties.
We become afraid to tell a man we love them and spend years waiting for our partners to say four little words - despite knowing wholeheartedly that we are ready to take the next step.
To coincide with our Making Modern Love series and seeing as it's a leap year (the one time every four years when women are officially allowed to pop the question) we spoke to three women who proposed to find out how and why they did it.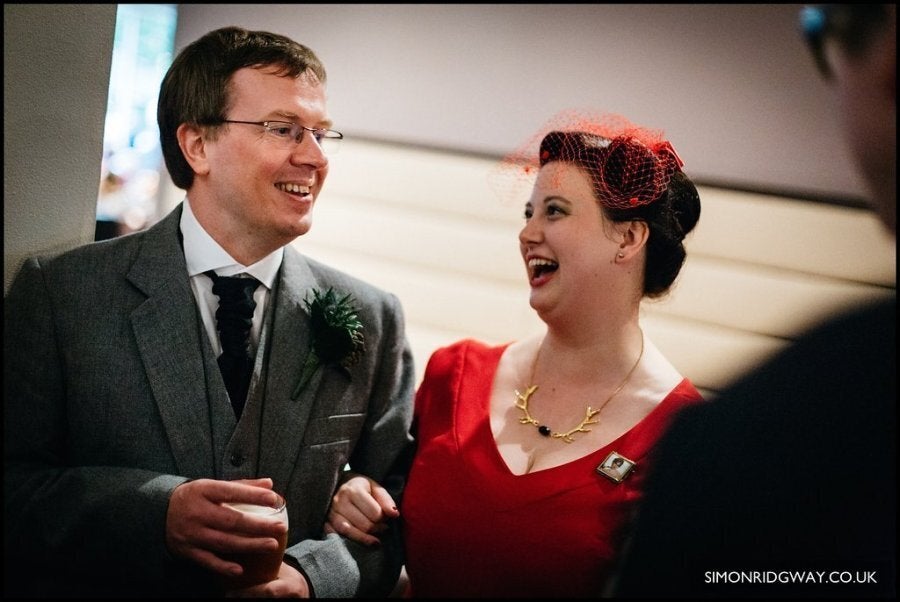 Nicola Grierson, 33 proposed to her now-husband Andy, 38, in the sweetest way possible - with a Haribo ring.
"It was his birthday and I spent ages wrapping all of his presents the night before," she recalled. "I included a card where I had written down all of the reasons why I wanted to spend my life with him. I asked him to marry me, tucked a packet of Haribo StarMix - complete with jelly ring - into the envelope and hid it among his presents.
"I was so excited that when I climbed into bed that night I asked if he wanted to open his presents that night, but he said no, he'd prefer to wait until the morning. As you can imagine, I hardly slept a wink."
She continued: "The next morning, as he started opening his presents, I suddenly panicked. 'What if he said no?! What if he thought I was off my head for proposing? And worse still, what if I completely messed up his birthday because of it?'
"I was panicking so much, I hid in the kitchen, telling him I was making him a special birthday breakfast whilst he finished opening his gifts.
"A few minutes later he walked into the kitchen, card in hand, looking a bit sheepish and gave me a massive hug. We then spent the morning ringing around family before celebrating his birthday, and our engagement, with our closest friends."
Grierson said her husband's reaction to the proposal was one of surprise but relief. "He had been wanting to propose to me but got really anxious about the whole thing and kept putting it off," she explained. "He kept waiting for the perfect day, the perfect location, the perfect ring. In the end he thought what I did was romantic and loves telling people about it.
She realised Andy was 'The One' and knew she wanted to pop the question after he signed up for a half marathon to raise money for Mind Cymru.
"He had written this beautifully eloquent blog post about his own mental health struggles," she said. "We were out for dinner with friends that night and, as they sat there, telling him how brave and amazing he was it suddenly hit me: 'Oh my god, he is amazing. I need to never let him go'."
She said it was "a complete lightening bolt moment" and she knew that she would never find anyone else quite like him.
So what are Grierson's views on traditional proposals? "If the guy wants to do the big, romantic, down-on-one-knee job, go for it, but that's not the kind of couple we are at all," she said.
"Andy is shy and reserved whereas I'm a lot more outgoing and not afraid to go after what I want. In fact, I asked Andy out in the first place, so why would our proposal be any different?
"Honestly, I'd do it all again in a heartbeat."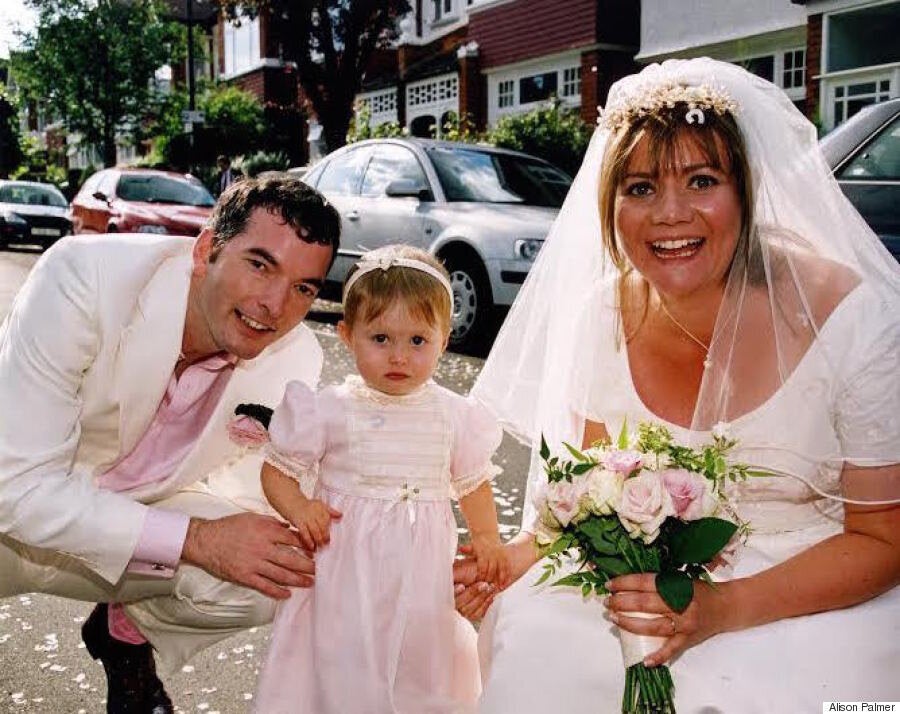 Alison Palmer, 46, proposed to her now-husband Roddy, 49, with the help of Microsoft Powerpoint, a large glass of wine and plenty of courage.
She said: "Roddy came home from work and I sat him down with a large glass of wine and presented my Powerpoint presentation entitled: 'Your dreams come true'.
"He was a bit speechless and gawped at the budget but, as I worked in marketing where you always have a higher budget and then beat it, I said that that part was negotiable.
"He did say 'yes' of course and on our wedding day we had a great time, with our daughter Lilli as a bridesmaid."
Palmer said she decided to propose to Roddy after the arrival of Lilli.
"We were talking about having another baby and I thought that we had missed a step out in our relationship, because we had talked about getting married, then we bought a house, and then had a baby.
"I called a halt on baby number two and we got married - our son, Tom, arrived 51 weeks later."
Speaking about more traditional approaches to marriage proposals, where the man pops the question, Palmer said: "It's perceived as being more romantic but if we want life to be equal then why can't we ask them?
"It seems odd to me that women would wait around and hope that at the next birthday or weekend away they might get asked. Why wait? Although to be fair it did take me nearly nine years."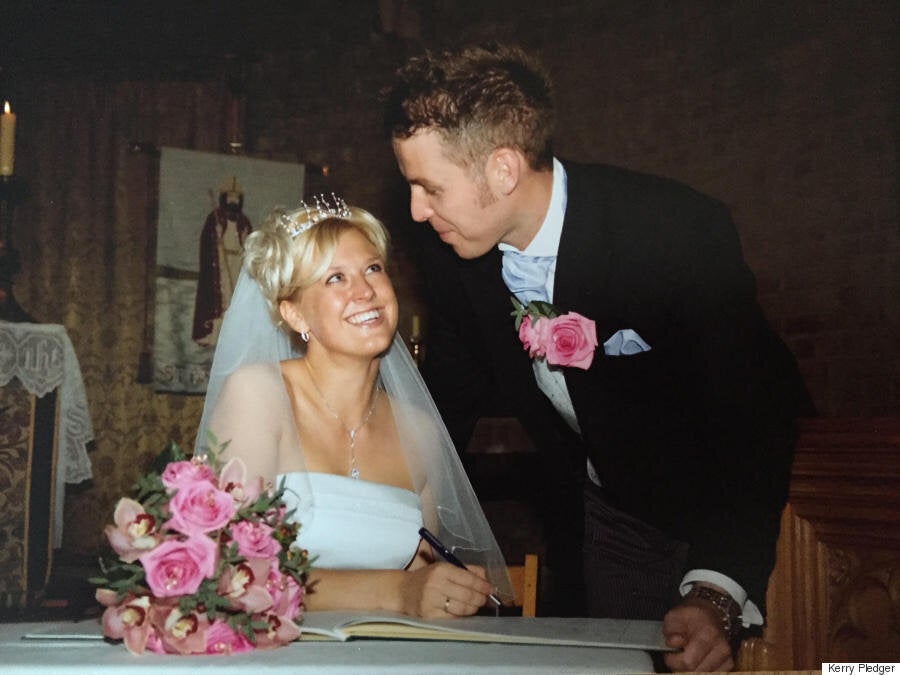 What's more nerve-wracking than proposing to the love of your life in front of his colleagues? Proposing live on TV, of course.
Kerry Pledger decided to pop the question to her now-husband Nick at his workplace - and the whole event was broadcast live on GMTV.
"I'm just so glad he turned up for work that morning as apparently he very nearly didn't," she explained. "When the time came, his work told him there was a delivery which he had to go downstairs for and, of course, I was stood there with a rose in my hand, surrounded by lights and a camera man.
"I simply told him I wanted to spend the rest of my life with him, that I loved him and would he marry me? And, thankfully, he didn't hesitate at all in saying 'yes'.
"He was really pleased with the way it turned out but promised he would get me back for it some day - I'm still waiting."
Pledger said she first thought to pop the question after GMTV put a call-out asking people to propose, live on TV, for Valentine's Day.
"We had spoken about getting engaged," she explained. "With my dad being a jeweller, Nick assumed I had high expectations when it came to the ring I would like and said he wanted to do it properly, so there would be no chance of a proposal until he could afford the ring.
"When I saw on GMTV that they were asking people to propose, I thought it would be a good idea for me to do it to show him I really didn't care about an expensive ring. Although I didn't ever expect them to call me up and ask me to do it at Christmas instead."
For Pledger, it doesn't matter if you're male or female, anyone should be able to take charge of their future. "If you are very much in love and you know you want to be together, it doesn't matter who asks the question," she said.
"As it turns out, Nick had already bought the ring and was going to propose on Christmas Day, but I beat him to it and he said he was glad I did."
And, in a lovely turn of events, Pledger just so happened to pop the question to Nick on the same date that her grandma had proposed to her grandad, way back when.
Speaking about her family's reaction to the proposal, Pledger said: "Everyone thought it was absolutely amazing and told me that I was very brave and crazy, and they couldn't have done it.
"I don't think I could have done it if I hadn't been so sure of Nick's love.
"I'm a very lucky lady and I'm so glad that I did it, as it's been nothing short of amazing ever since. Fourteen years on and we are still very much in love and happy with two gorgeous children."
This February The Huffington Post UK is running Making Modern Love, a fortnight-long focus on what love means to Britons in the 21st Century. Built on the three themes of finding love, building love and losing love, HuffPost will feature human stories that explore exactly what it is to be in love in modern times
Related