When Justin Lebon decided it was time to propose to his long-term girlfriend, Michal Ott, he wanted to give her a surprise to remember.
So Lebon, from California, enlisted the help of his crafty friend to create a personalised version of Michal's favourite game - Monopoly.
At first glance, the board looks like a wooden version of a standard board.
But lean in a little closer and it's clear that each place on the board represents somewhere significant to the couple.
Stops include where they met (Match.com), where they went on their first date (First Street Ale House) and the first place they lived together (Apartment 196).
Lebon even went to the trouble of creating a special chance card to pop the question.
Then, it was up to Ott to find the extra surprise hidden beneath the box.
Unsurprisingly, Ott was blown away by Lebon's romantic gesture and said yes to becoming his wife.
"She loved every second of the proposal, and I'm glad she did. It took a lot of planning, but I enjoyed every second of it. I'll never forget that day, and Christmas will be that much more special to us. I love you Michal," Lebon wrote.
"I just wanted to share how well it turned out. After lots of planning and plotting with my good friend Mark Becker, we were able to create a beautiful piece of art that we are not only able to play, but to hopefully keep forever."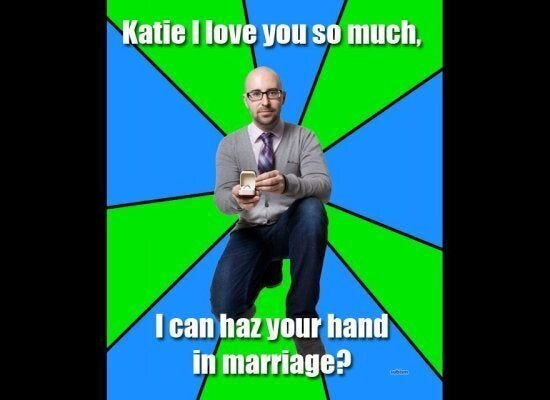 Best Marriage Proposals Of All Time