A man proposed to his girlfriend in McDonald's this week, but didn't quite get the reaction he was expecting.
Michael Joseph decided it was time to pop the question after spending two years in a relationship with his girlfriend, Ann.
He filmed the big moment via a hidden camera in his car, but Ann was less then impressed with his choice of venue.
"She joked for months about how 10 years down the road I would probably propose to her in a chicken nugget box so I thought she would love when I surprised her this way.
"She didn't love it like the way I thought she would....."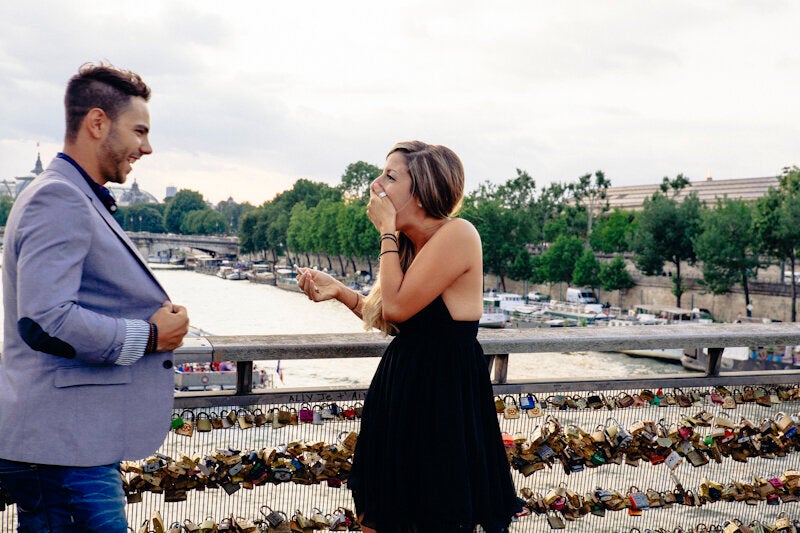 Surprised Proposal Reactions