In a statement to the BBC in Belfast, the Continuity IRA said they ordered the killing of David Byrne using a six-man gang, some armed with Kalashnikov assault rifles and dressed in Swat team uniforms, at the Regency Hotel.
The terrorist faction has been involved in extorting vast sums of money from major drug dealers in the Republic.
The aftermath of the shooting at the Regency Hotel in Dublin
The Continuity IRA reportedly claimed Byrne, 33, from Crumlin in Dublin, was singled out as a reprisal for the killing of Real IRA leader Alan Ryan in Dublin in September 2012.
The terrorists claimed other drug dealers and criminals were also on their hit list.
About 300 people were in the hotel when the gang struck, including families with children, boxing fans and a small number of members of the media.
They were attending a weigh-in for a title fight billed Clash of the Clans between Jamie Kavanagh and Antonio Jao Bento which was subsequently cancelled.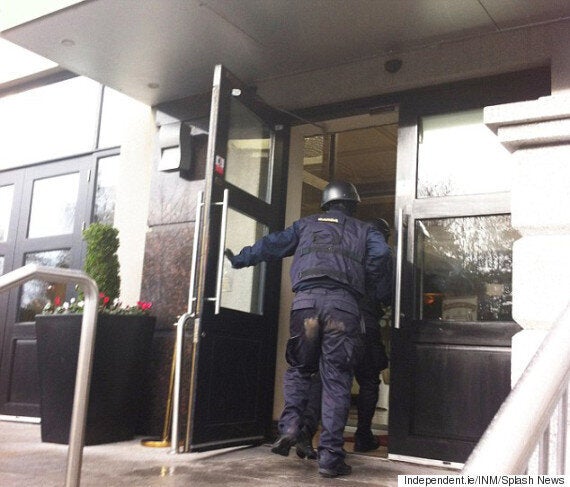 Gunmen dressed in 'SWAT uniforms' enter the hotel
Two other men were injured in the shooting while a number of bystanders and workers were either threatened at gunpoint or fled.
Some journalists and photographers from Irish newspapers were also in the grounds of the hotel anticipating figures from Dublin's criminal underworld would be present.
The Continuity IRA statement claimed the terrorist faction had been retraining and re-arming in recent years.
"This will not be an isolated incident. CIRA units have been authorised to carry out further operations. More drug dealers and criminals will be targeted. CIRA will carry out further military operations," it claimed.
Popular in the Community