A disabled woman was left alone on the side of the road after a bus driver ignored her pleas to lower a wheelchair ramp correctly and refused to allow her despairing friend to disembark.
Melody Powell says she was "innocently filming the bus" to demonstrate to her American boyfriend how wheelchair ramps work on UK transport, and while doing so managed to capture the remarkable series of errors.
In the video, posted to Facebook group Shit London, the bus approaches the raised paving surrounding the stop but manages to misalign with the pavement, meaning its ramp couldn't properly extend.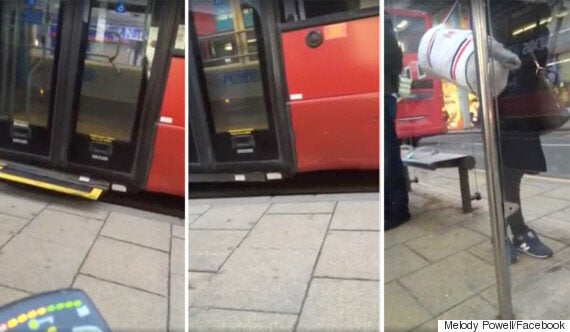 Ramp fails to properly extend, doors close and ramp retracted, then bus departs
Rather than reversing to extend the ramp, the bus driver closes the doors, retracts the mechanism and drives off, leaving Melody alone in the cold.
"Are you with somebody?" a passerby asks, before pointing out, "But she's on the bus!"
Melody now says issues around disability access need to be highlighted "as this isn't the first time" she's encountered difficulties.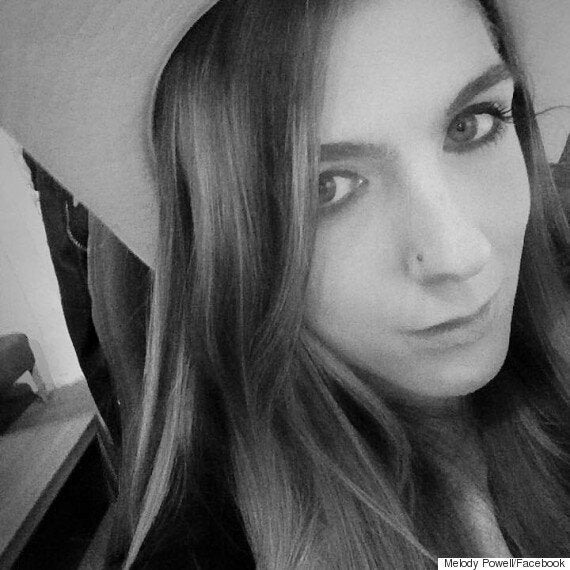 Melody Powell says she was left waiting for her friend to return after the bus drove off
On Friday a 71 bus in Kingston left me at the bus stop in the cold as he couldn't park the bus properly for the wheelchair ramp to come out and drove off with my friend already on the bus.

I was innocently filming the bus to show my boyfriend who lives in America how the wheelchair ramp works in England. But after my friend boarded the bus and asked the driver to pull forward as the ramp wouldn't reach the curb, he drove too far forward and the ramp was blocked by the bus stop itself.

After this a kind lady tried to explain this to the driver but he simply shut the doors and drove off with my friend on the bus leaving me alone and in the cold. My friend asked the driver to wait for me at the next stop but he refused and wouldn't open the doors for her to get off and wait for me.

Sorry if this isn't the right place to post this but I feel this is an issue that needs to be highlighted as this isn't the first time I've had issues with wheelchair accessibility on London Transport.
Tony Akers, TfL's Head of Bus Operations, told HuffPost UK: "I am very sorry to learn of this passenger's experience. We expect the highest of standards from bus drivers and in this case they were clearly not met. We have spoken to the bus operator, London United, and they are investigating.
"We take accessibility extremely seriously. London has the largest fully accessible bus network in the world, serving the entire Greater London area and running to key towns over the boundary into neighbouring counties. The entire fleet of 8,900 buses are low floor, wheelchair accessible and are fitted with ramps for ease of boarding."