At least ten people have been killed and many more injured - 55 seriously - in a head-on collision between two passenger trains in Germany.
The crash happened at the town of Bad Aibling, around 37 miles south-east of Munich at 6.48am local time on Tuesday. Around 150 people were injured.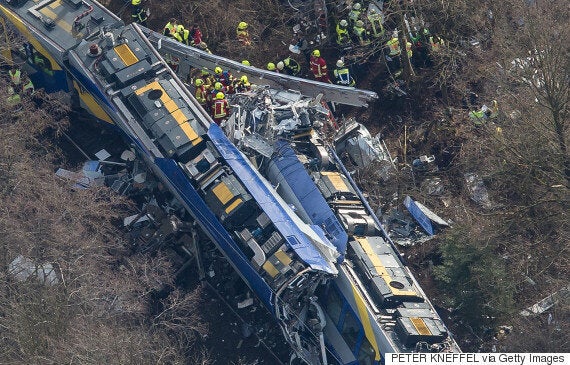 Aerial photos of the crash scene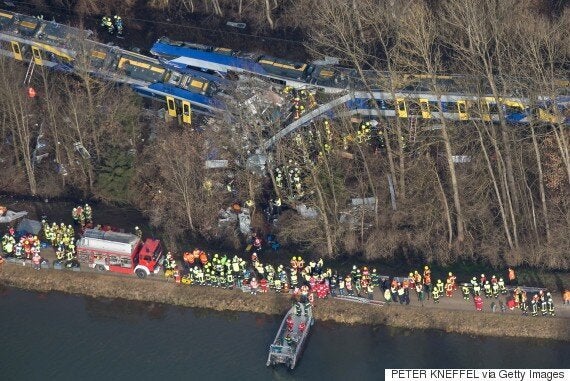 The trains partially derailed and a number of carriages overturned. German police said all the survivors in the Bavaria rail crash have now been rescued from the wreckage.
Police spokesman Rainer Scharf said: "Given the severity of the accident, we believe the two regional trains collided head-on at a low speed."
Most of those on board were commuters travelling between Munich and Rosenheim.
The train normally carries schoolchildren but they are off on holiday this week, local media reported.
The cause of the collision is not yet known. Both train drivers are understood to be among the dead. A press conference giving more details is due to take place at 12pm.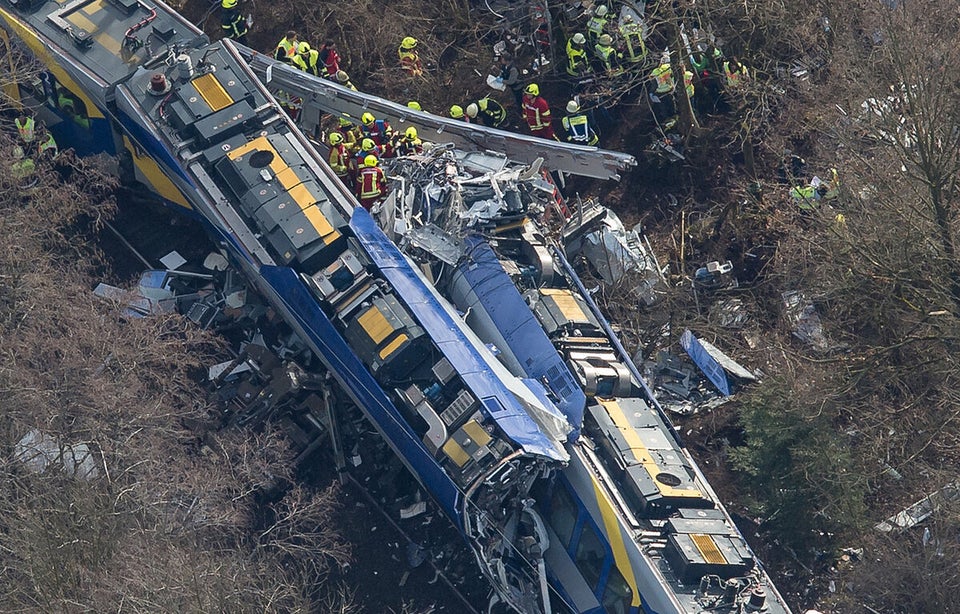 Bad Aibling Train Crash
A local blood bank made a desperate appeal for donors after the crash.
"On behalf of the sick and injured people, who urgently need your donation, we say a heartfelt thank you," the Facebook post said.
German Justice Minister Heiko Maas tweeted: "Really awful news from Bad Aibling. Our thoughts are with the victims and those injured. Thank you to the rescue workers."
Popular in the Community