Those James Norton fans who've been missing him from our screens since the demise of Prince Andrei in Sunday's finale of 'War and Peace' will be relieved to know that, 48 hours later, he's back in action, this time reprising his breakthrough role of 'Happy Valley's troubled villain Tommy Lee Royce.
In the BAFTA-winning first series, viewers were engrossed as he stalked, stirred and generally made life a misery for his estranged son's grandmother, West Yorkshire's most maternal crimefighter, Catherine Cawood, played by the brilliant Sarah Lancashire. Finally, he beat her to a pulp, and the second series finds him stewing in prison, eighteen months later. So, has he had some sort of epiphany?
"No, he's still a psychopath," James Norton tells us, cheerfully. "On the clinical test, he would score very highly."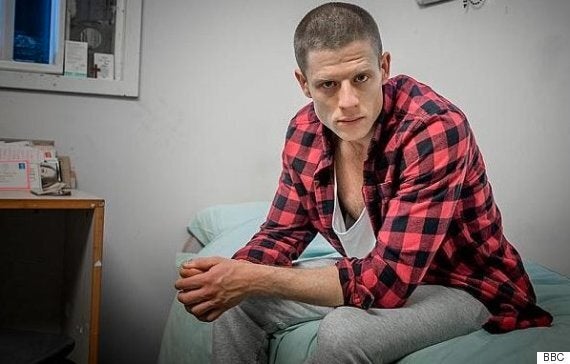 James Norton is back in terrifying mode as Happy Valley's unhappy villain Tommy Lee Royce
Despite this, it's clear the amiable James has been at pains to create a complex character whom we might not like, but in whom we can at least see beyond the ferocity he's clearly capable of.
"What we explore in the second series is where that comes from," he agrees. "It's a place of neglect and vulnerability, it's all about control.
"He's a sad, neglected individual and, having shown that depth, we get to see this rich and layered character. It's all in the writing."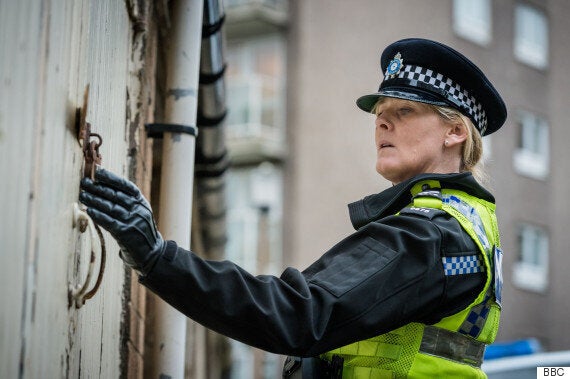 Sarah Lancashire is back in action as West Yorkshire's most tireless crimefighter Sergeant Catherine Cawood
He's right, a sneak peek at the first episode which airs tonight reveals award-winning writer Sally Wainwright, who cut her teeth on 'Emmerdale' and 'Coronation Street', has lost none of her spark for combining moments of almost farcical comedy with the rawness of gripping police drama. Tonight's debut even kicks off with a story about a bunch of sheep, regaled with exquisite dryness by Catherine Cawood to her sister Clare (Siobhan Finneran), in the garden over a cuppa and a smoke.
Even better is the shoot-me helplessness of Catherine's colleague Sergeant John Wadsworth (Kevin Doyle aka Downton's Mr Moleseley), stuck between a rock and a hard place when his mistress decides to pay his family home a visit.
And that's all before Catherine makes the discovery of a body with a history far too close for comfort… seems as though her path and that of Tommy Lee Royce are destined to cross once again. Tune in tonight for more.
'Happy Valley' returns to BBC One tonight at 9pm.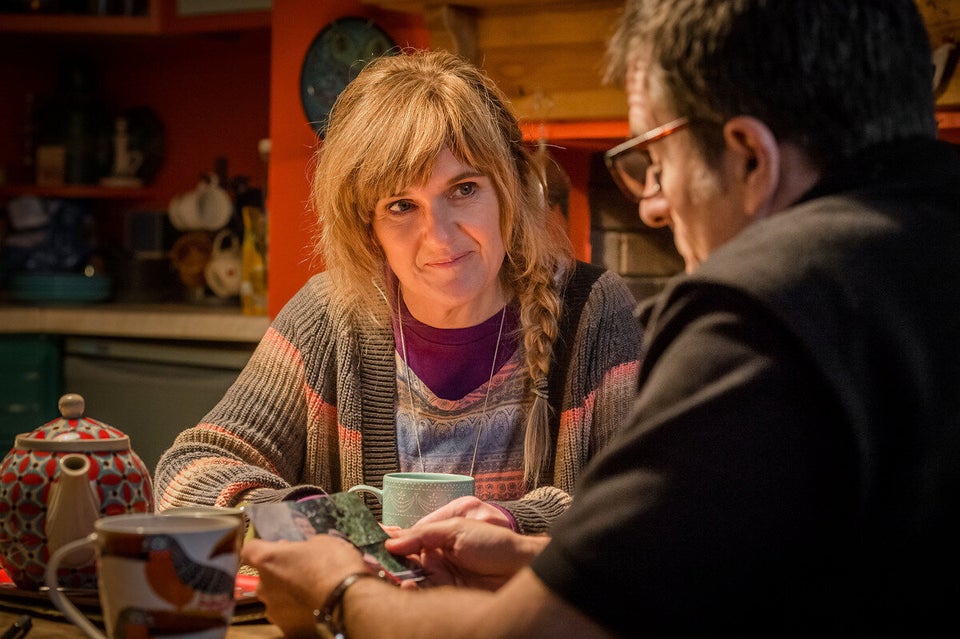 Happy Valley Series 2