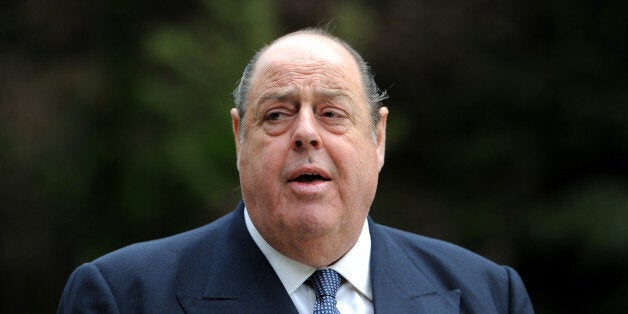 Sir Winston Churchill's grandson today branded Wikileaks founder Julian Assange a "poisonous puff ball" in a Twitter rant.
Tory MP Sir Nicholas Soames weighed into the saga of Mr Assange's three and a half years inside the Ecuadorian embassy in London as he fights deportation to Sweden to face allegations sexual assualt.
Today, the Mid-Sussex MP provoked the anger of the official WikiLeaks Twitter account as he laid into Mr Assange.
He wrote: "That poisonous puff ball Assange is NOT a political dissident He jumped bail rather than face charges of rape#commoncriminal and coward"
After WikiLeaks replied: "Mr. Assange has not been charged, the woman says the police made it up and his asylum is in relation to the United States", Sir Nicholas tweeted a string of insults:
The spat comes as a YouGov poll shows two thirds of Brits disagree with last week's UN ruling.
According to the polling company, 66 per cent of British people say he is not being arbitrarily detained – "he is voluntarily avoiding lawful arrest by choosing to remain in the Ecuadorean embassy" – while only 14 per cent say he is and 20 per cent don't know.
Despite last week's UN ruling, the UK Government vowed to extradite Mr Assange to Sweden if he left the Ecuadorian embassy.
A Foreign Office statement said: "Julian Assange has never been arbitrarily detained by the UK. The opinion of the UN Working Group ignores the facts and the well-recognised protections of the British legal system.
"He is, in fact, voluntarily avoiding lawful arrest by choosing to remain in the Ecuadorean embassy. An allegation of rape is still outstanding and a European Arrest Warrant in place, so the UK continues to have a legal obligation to extradite him to Sweden. As the UK is not a party to the Caracas Convention, we do not recognise 'diplomatic asylum'."
Supporters of Mr Assange fear that if Mr Assange is sent to Sweden, he will be extradited to the USA where he is likely to face charges over his leaking of classified Government documents.