A man set himself on fire and burned to death just yards from Kensington Palace early on Tuesday after failing to return to a London hospital where he was receiving treatment.
The man, believed to be in his forties, was found ablaze near the wall of the palace, which is the London address of the Duke and Duchess of Cambridge as well as home to other royals including Prince Harry.
Police officers from the palace found the man shortly after 3am, and according to the Evening Standard, frantically tried to douse the flames with a fire extinguisher, before giving the man first aid.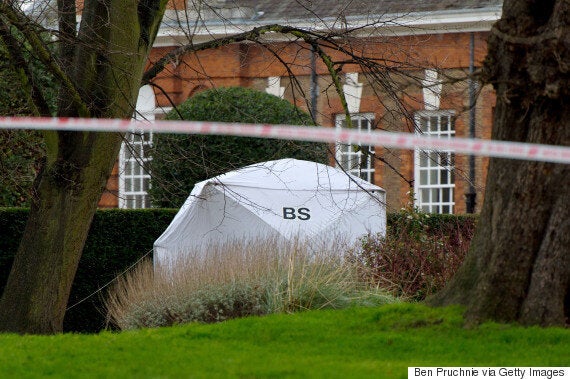 A man in his 40s set himself on fire and burned to death just yards from Kensington Palace
Paramedics also later tried to save the man but he died at the scene in Kensington Gardens.
Police have not identified the man, who hours earlier had walked out of a central London hospital where he had been admitted amid concerns for his mental wellbeing, the Standard reported.
A police cordon remains outside the palace's orangerie. The Duke and Duchess are understood to have not been staying at the palace when the death occurred, and are said to be residing at Anmer Hall in Norfolk.
Prince Harry lives in a property in the palace complex but it was not known if he was in residence.
A Scotland Yard spokesman said officers in Westminster were called by the hospital after the man failed to return, and then tried to trace his whereabouts.
Subsequently, the spokesman said, police in Kensington and Chelsea were called to an area near the locked parks of Kensington Palace at 3.06 am "following reports of a man behaving suspiciously".
When officers arrived they found the man ablaze.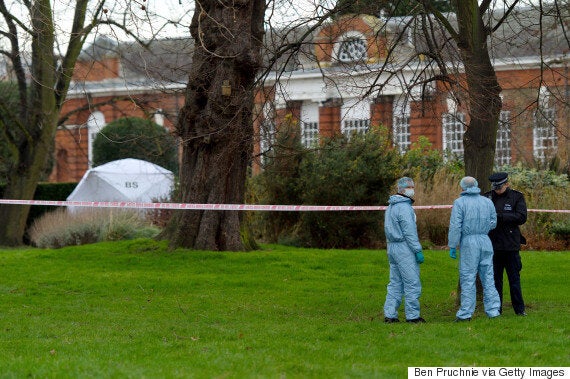 Tourists were on Tuesday greeted with grim scenes, with a tent where the man was treated still being visible along with a fire extinguisher
Police said the incident is not being treated as suspicious, and is not thought to have been an act of protest. The man's family is being informed of his death, the spokesman said.
Detectives are said to be investigating how the man was admitted to a central London hospital amid concerns for his well-being and will check if enough was done to trace his whereabouts before his death.
The incident has been referred to the Met's Directorate of Professional Standards.
Tourists at Kensington Gardens on Tuesday were confronted by the grim scene. A fire extinguisher could still be seen lying next to the tent, where police fought to save the man.
Tourist Naomi Bridges, 30, from Australia, told the Standard: "It's such a perfect park and to think that this has happened outside the palace is horrible. I love the royals and I am so sorry this has happened on their doorstep."
Useful websites and helplines: