A member of Facebook's board of directors has incurred India's wrath after posting a tweet suggesting the country was better off under colonial rule.
Following a ruling banning Facebook's Free Basic internet service, Marc Andreessen, tweeted "Anti-colonialism has been economically catastrophic for the Indian people for decades. Why stop now?"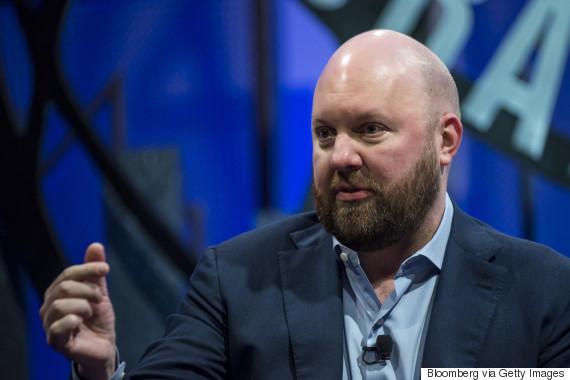 Twitter went into overdrive trying to point out the error of his ways:
yup @pmarca and @facebook clearly see themselves as the new East India Co colonial saviours to poor brown India https://t.co/DG29aAyn2r

— Gayatri Jayaraman (@Gayatri__J) February 10, 2016
Now @facebook Board Director @pmarca suggests being colonized was good for India & we should've let Fb do so:) pic.twitter.com/kq7ZsNTQGl

— Mahesh Murthy (@maheshmurthy) February 10, 2016
If ANYONE in Silicon Valley cares about @pmarca come and get your boy bc he's abt to yell "We gave those ungrateful natives the railroads!"

— Caille Millner (@caillemillner) February 10, 2016
"Hey, you guys are from the third world. You don't know what's good for you. We'll think & decide on your behalf" https://t.co/l2rUaPM5qP

— Salar (@smbijili) February 10, 2016
Marc Andreessen's view on colonialism is shocking and makes you wonder how the Silicon Valley thinks in general.

— Shakti Shetty (@Shakti_Shetty) February 10, 2016
After invoking India's ire, Andreessen deleted his tweet and attempted to withdraw from the online row:
SEE ALSO:
I hereby withdraw from all future discussions of Indian economics or politics. 😀 Carry on...

— Marc Andreessen (@pmarca) February 10, 2016
Realising the impossibility of this option, one Twitter user, @_steve3_, advised him: "Don't piss off a billion people."
To contain the fire, Andreessen later tried to explain his view on colonialism:
And for the record, I am opposed to colonialism, in any country. https://t.co/3ommgZssMm

— Marc Andreessen (@pmarca) February 10, 2016
Twitter however, was having none of it and eventually the apology came:
I apologize for any offense caused by my earlier tweet about Indian history and politics. I admire India and the Indian people enormously. 😀

— Marc Andreessen (@pmarca) February 10, 2016
India is an amazing country with amazing people. Indian companies and people have had profoundly positive effect on the Internet and world!

— Marc Andreessen (@pmarca) February 10, 2016
I now withdraw from all future discussions of Indian economics and politics, and leave them to people with more knowledge and experience!

— Marc Andreessen (@pmarca) February 10, 2016