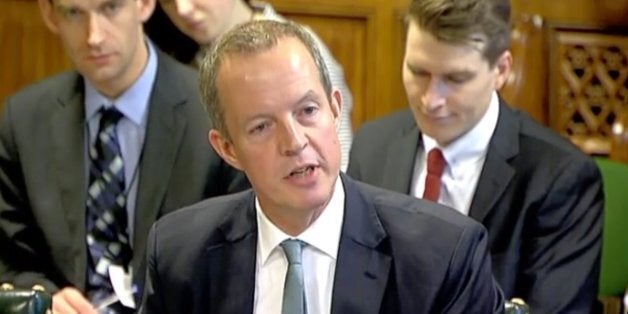 Businesses with as little as "half a brain cell" should be offering flexible working hours to help end the pay gap between men and women, a Government minister has said.
But Nick Boles, equalities minister in the department for business, dismissed suggestions the Government should regulate firms more strictly so they offer more family-friendly conditions.
The Conservative minister was quizzed by Parliament's Women's and Equalities Committee of MPs, which is examining why men are paid on average paid almost 20% more than women.
Mr Boles was probed alongside equalities minister and Education Secretary Nicky Morgan, who said she was "disappointed" there were not more women head teachers.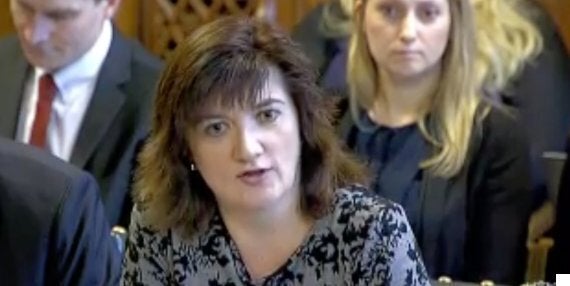 Equalities minister and Education Secretary Nicky Morgan: "I am disappointed there are not more women in senior leadership positions in education."
The pair also defended the appointment of a man review the paucity of women in UK boardrooms, with Mr Boles arguing a minority could be championed successful without the cause being led by someone from that community - pointing to Maria Miller, the Tory chairwoman of the committee, successfully bringing in same-sex marriage legislation.
Mr Boles was confronted over why only 6% of jobs are advertised as open to flexible working, which could include part-time working and job sharing.
Legislation was introduced in 2014 so employees can request flexible working hours after their first six months. But MPs on the committee questioned whether that should be brought in from day one.
The minister said when he was in charge of the Policy Exchange think-tank before entering Parliament he made a point of spelling out flexible working was available when advertising jobs, and as a result got a higher calibre of employee.
He said: "I was able to recruit better women into those jobs than men, bluntly. They were women who valued the fact they were able to do the job flexibility. I think they were putting an explicit economic and social value - a quality of life value - on the fact it was flexible. They were perhaps able to get a better paid job, but nevertheless chose this job because it was flexible and I hope interesting."
When challenged whether firms should be forced to offer more flexible hours earlier, he said: "If you have got half a brain cell as an employer you realise by offering flexibility you often get better applicants. It does not need me to regulate it. If you're at all alive to the possibility as an employer, in your own interest, you should be maximising flexibility."
He added he was not going to be looking "into the soul of every citizen and employer" to find out why flexible working was not so widespread, but said the Department for Business Innovation and Skills was leading by example.
On more female headteachers, Ms Morgan said: "The role of women in education cannot be underestimated. I am disappointed there are not more women in senior leadership positions in education, particularly given the high proportion of women in the workforce…we'd like to have more secondary head teachers who are female."
Mr Boles challenged the controversy the move prompted, and alluded to Ms Miller bringing forward same-sex marriage legislation when she was the Cabinet minister charged with the reform.
The gay MP, who is in a civil partnership, said: "One of your greatest achievements when you were Secretary of State was you legislating for gay marriage. You didn't need to be gay to realise it was a bold and progressive step. And you did a better job of taking it through Parliament than any bloke would have done."