The trailer for Tom Hiddleston's latest film 'High-Rise' has been revealed, and fans certainly get to see a lot of the star in the short clip.
The actor has the lead role, playing Robert Laing in the big screen adaptation of J.G. Ballard's novel, and the cast also boasts names including Sienna Miller and Luke Evans.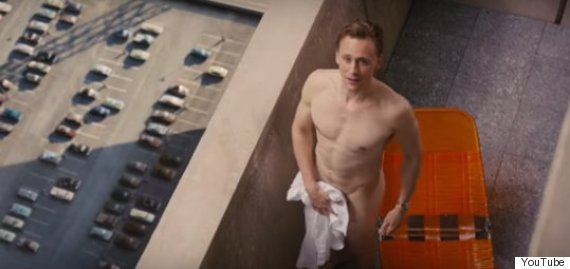 *waves*
While the trailer gives film buffs an insight into the plot - y'know, as they usually do - it also features Tom in the buff.
The actor has previously opened up about his character, telling HeyUGuys what the biggest challenge was during filming.
"[It was] to honour the character that Ballard created," he said. "He has a detachment with hormones and chemicals and flesh and blood and human impulses so [It was a challenge] to make him, who is detached from that, emotionally and psychologically interesting still."
Watch the 'High-Rise' trailer above.
LIKE US ON FACEBOOK | FOLLOW US ON TWITTER