Dr. Tom Frieden, Director of the Centers for Disease Control and Prevention in America has tweeted a damning picture to highlight the lack of global understanding there is around the Zika virus.
Testifying before politicians in Washington, Dr Frieden warned that a vaccine could be 'years away' while a WHO official has confirmed that broad trials are expected to be at least 18 months away at the earliest.
Zika has gained public prominance after an outbreak in South America has started to spiral out of control. While it symptoms are mild for most, the virus can have a devastating impact on pregnant women and their unborn children.
One of the major side-effects of contracting the virus while pregnant is that it will be passed onto the baby causing a very particular symptom known as Microcephaly.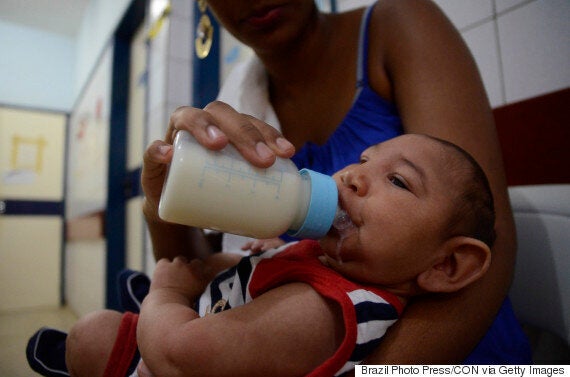 A baby born with microcephaly in Brazil
Microcephaly is a birth defect in which babies are born with abnormally small heads and neurological abnormalities.
Countries have started issuing warnings to travellers and tourists while South American countries have begun a massive campaign to both rid the worst hit areas of the mosquitos that can transmit it and also to educate the population after it was discovered that the virus can be transmitted through sexual activity.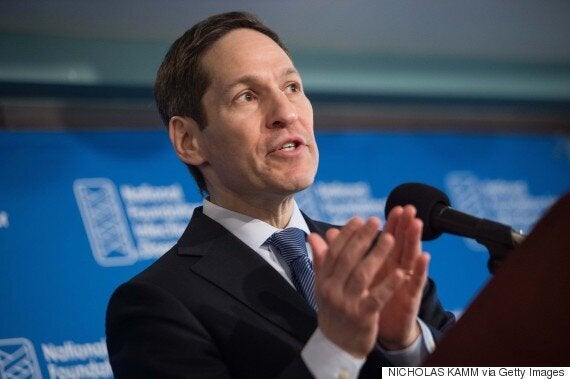 CDC Director Tom Frieden has been answering questions on Twitter about the virus.
There is currently no known vaccine for the virus, instead countries can only implement preventative measures to try and stem the spread of the infection.
Outside of South America there have been a handful of confirmed cases of Zika in the United States and in Ireland.
Zachary Thompson, the director of Dallas County Health and Human services, said in a statement: "Now that we know Zika virus can be transmitted through sex, this increases our awareness campaign in educating the public about protecting themselves and others.
"Next to abstinence, condoms are the best prevention method against any sexually transmitted infections."
A warning from the Foreign Office, recommends women who are pregnant, or who are planning on becoming pregnant, to avoid travelling to countries where outbreaks have been confirmed.
The full list of countries is as follows: Barbados, Brazil, Mexico, Guatemala, El Salvador, Honduras, Haiti, Panama, Ecuador, Colombia, Venezuela, Guyana, Suriname, French Guiana, Bolivia, Dominican Republic, Guadeloupe, Martinique, Nicaragua, Puerto Rico, Saint Martin, US Virgin Islands, and Paraguay.