Two schoolgirls are fighting for their lives and another three have been seriously injured after a car ploughed into a group of children waiting to board the bus home from school in Liverpool.
The accident occurred outside the Belvedere Academy in Toxteth, around 3.30pm, when a car, driven by an 80-year-old woman, lost control, mounted a kerb, and hit the group.
The injured girls are aged between 11 and 13.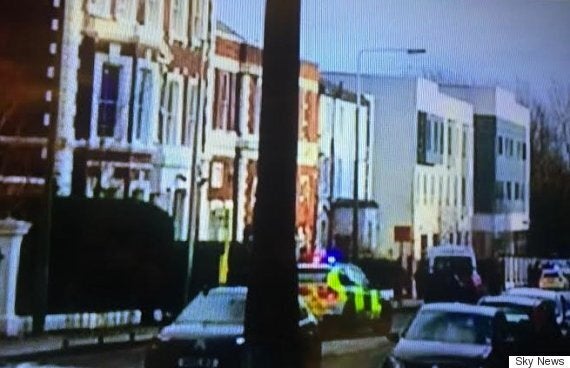 A picture from the scene of the accident which injured five children
It is understood that up to eight pupils have been injured in total, with two or three suffering minor wounds, the Liverpool Echo reported.
The ambulance service said six of the victims were taken to Alder Hey Hospital. One, a 17-year-old, is at Royal Liverpool University Hospital. The elderly driver among a number of people treated at the scene.
Dave Kavanagh, assistant principal of the Belvedere Academy said that parents of the pupils affected had been informed and were coming to pick up the girls because the roads are closed, and the bus service isn't running.
"We hope they are going to be OK and that they make a speedy recovery. We are all very concerned," the Mirror quoted him as saying.
One parent told the Mirror that the road involved "is a nightmare" and said it needed "proper safety crossing measures for the students".
Police said the emergency was reported to police at 3.20pm by a passer-by who saw the collision.
Police have closed Belvidere Road, the juncion of Devonshire Road and Admiral Street and the junction of Princess Gate and South Street and have advised motorists to avoid the area.
Liverpool Mayor Joe Anderson tweeted after the tragedy: "Let's hope and pray for the five children hurt in the car accident outside Belvedere school.
"Our thoughts are with them and their families."
An Alder Hey Hospital spokesman told the Mirror in a statement: "We can confirm that the Trust has activated its internal major incident plan following a road traffic accident in Liverpool this afternoon.
"We are unable to provide any further details at this time."
Popular in the Community