A boy in the US has handed out a flower to every girl in his school, prompting classmates to call him an "amazing" person who pulled off a romantic "feat".
Hayden Godfrey worked for a year and a half to save $450 (£310) to buy 900 carnations from a wholesaler.
"I thought as many people as possible should be happy on Valentine's Day," the teenager at Sky View High School in Utah told KUTV News.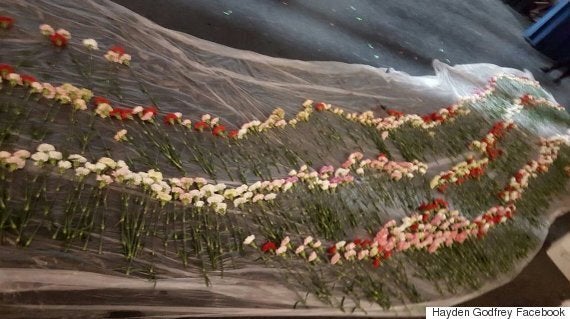 Godfrey handed out 900 carnations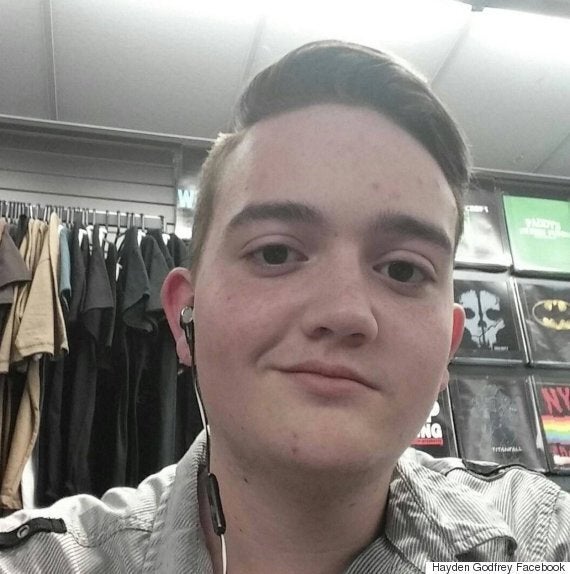 He was praised online by classmates
He gathered together bunches of carnations, divided them into single blooms and gave one out to every female member of the school - 900 people in total - on 11 February.
His gesture took considerable planning, as pictures he posted on his Facebook page showed. He worked at McDonald's, a Mexican restaurant and a grocery store for a year and a half to save up, ABC News reported.
But in a Facebook post he said it was worth it, posting that nothing compared to "seeing every girl in your life holding a flower".
Godfrey wrote: "So I did a thing today. Today I passed out 900 carnations, one to every girl at SVHS and it was totally worth it. I don't think anything can compare to seeing every girl in your life holding a flower as they walk through the halls."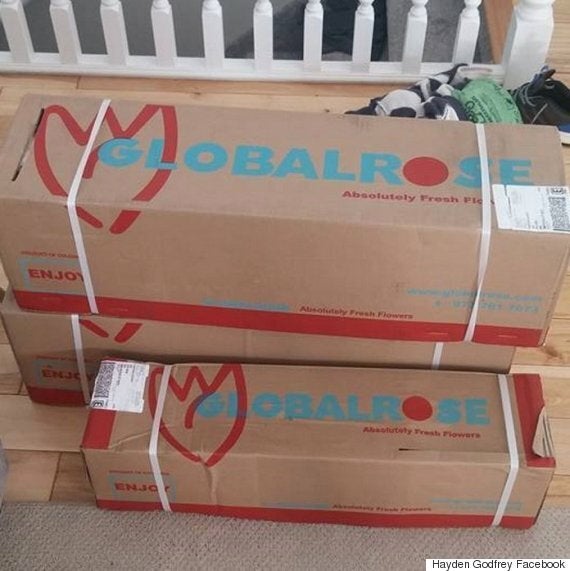 The flowers arriving after he saved for a year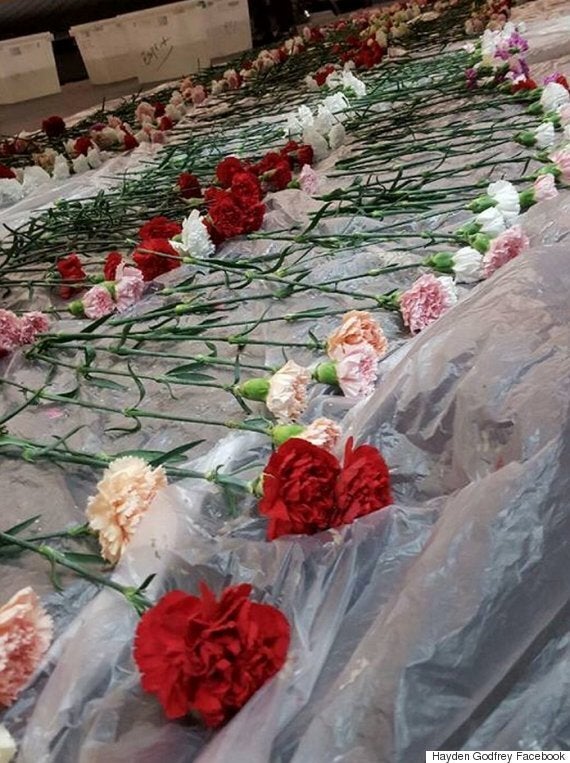 Godfrey separated the bunches of flowers out
His Facebook post has had more than 16,000 likes and many comments, mainly from other students thanking him and praising his gesture.
One girl, Lexi Hall, wrote: "This is amazing, and you are one of the kindest people I know! Thank you!"
"You did something every girl in the school will remember for life," said Christine Phelps. Christie Hinkson wrote: "Amazing! Not only that you are such a thoughtful guy but that logistically you pulled off such a feat! You made a lot of girls smile."
"It quite literally made my life this week," wrote Emily Earl who received a flower.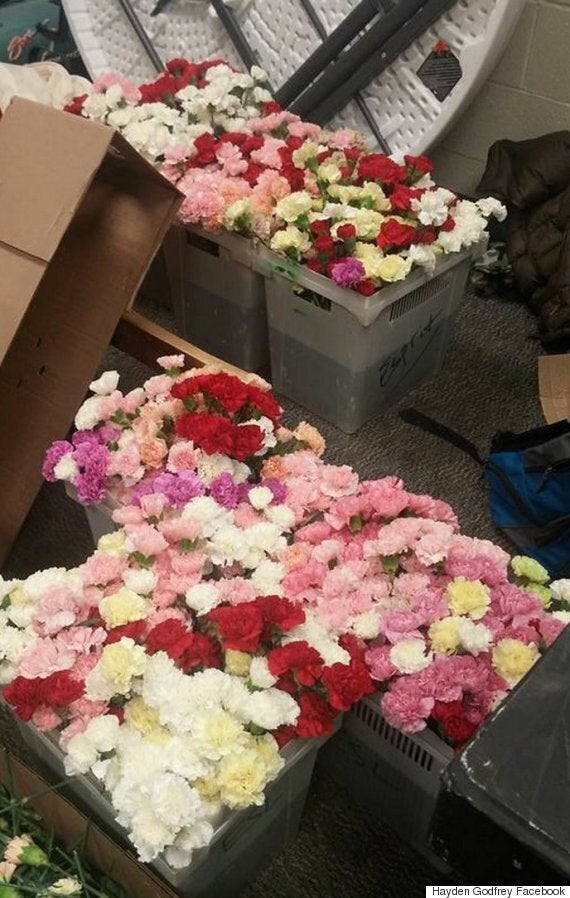 Girls said it 'made them smile'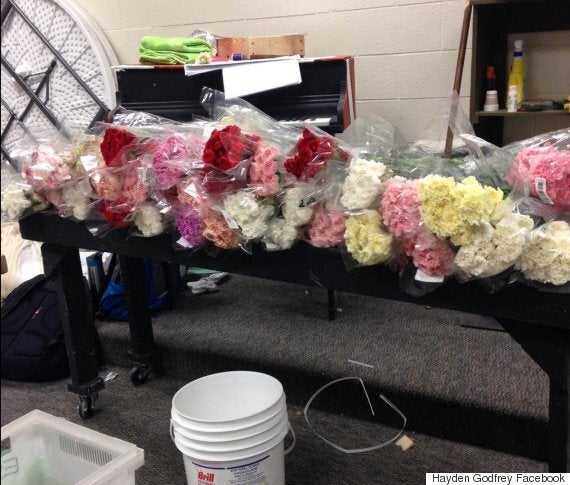 Every girl in the school received a flower
"You are such a sweet young man!" wrote one of Godfrey's relatives.
Tristin Stewart said: "I remember many Valentine's days as a teenager where other girls we're getting gifts and I didn't. It wasn't fun. Your example not only touches those who received a flower, but all of us who hear and read about it."
Hollie Matthews said: "Hayden you are so kind to do that! There needs to be more guys like you!"
Godfrey appears to have had his own romantic moment earlier in February. He posted pictures of himself with his girlfriend, dressed for a prom, and wrote: "So, there's this little thing where this girl could have picked anyone to go with and she picked me. I don't think I'll ever understand it, but I try not to question good things. I'm extremely lucky."