Leonardo DiCaprio must be breathing a sigh of relief tonight, after collecting a BAFTA Award for Best Lead Actor on his fourth attempt.
The American actor picked up his trophy at London's Royal Opera House for his work in 'The Revenant', a gruelling role that saw his character ravaged by a bear and left for dead in the American wilderness.
An emotional Leo thanked his cast and crew, particularly his British co-star Tom Hardy, and dedicated his award to his mother, saying:
"I didn't grow up in a life of privilege, I grew up in a rough part of East Los Angeles. And this woman drove me three hours a day to a different school. It's her birthday today, mum, happy birthday. I love you very much."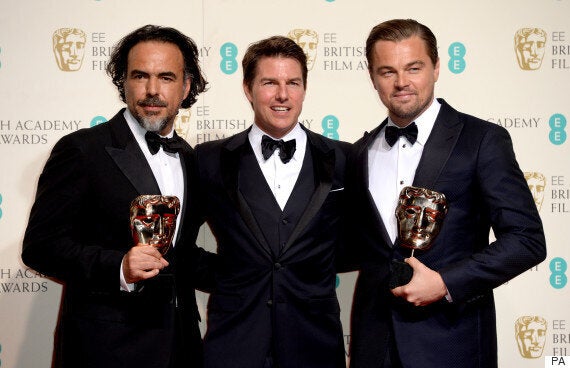 Leonardo DiCaprio with director Alejandro, and Tom Cruise, who presented him with his gong
He had first been nominated in this category as far back as 2005, when he was shortlisted for 'The Aviator'. Two years later, he received another nod for 'The Departed', Two years ago, he looked a frontrunner for 'The Wolf of Wall Street', but was pipped to the post by Chiwetel Ejiofor for 'Twelve Years A Slave'.
This year, Leo beat off stiff competition from Michael Fassbender in 'Steve Jobs', Matt Damon in 'The Martian', Bryan Cranston in 'Spotlight' and, possibly his biggest competition, last year's winner Eddie Redmayne in 'The Danish Girl'.
Leonardo's film 'The Revenant' took home five awards in total, which must surely make it a favourite for Oscars night, too. Last year's Oscar winning director Alejandro Inarritu was a victor, as was Leo's 'Titanic' co-star Kate Winslet. She collected the Best Supporting Actress gong for her role in 'Steve Jobs'.
'Carol' went home empty-handed, but 'Mad Max: Fury Road' collected several technical achievements, while 'Brooklyn' scooped up Best British Film. Sidney Poitier was recognised with the BAFTA Fellowship, while 'Star Wars' star John Boyego collected the EE BAFTA Rising Star award, the only category voted for by the general public.
Asif Kapadia repeated his Senna documentary triumph with 'Amy', for which he's looking in very favourable position to do the same on Oscar night.
Click here for the full list of BAFTA Winners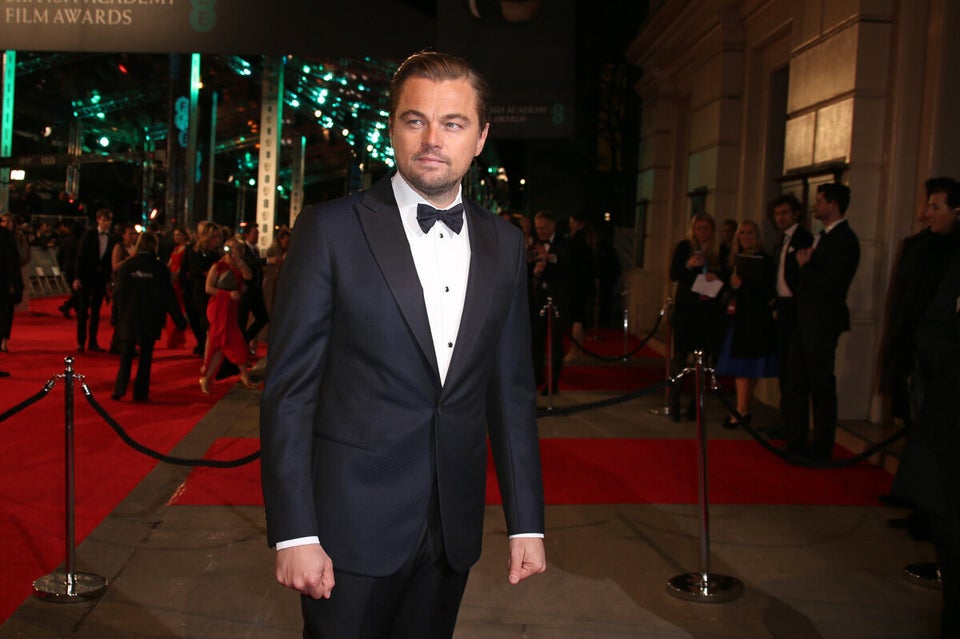 BAFTA 2016 Red Carpet
Related