Amidst this Awards Season's unprecedented furore surrounding the lack of diversity on display in the prominent shortlists, it couldn't have been more timely that this year's recipient of the BAFTA Fellowship Award was the mould-breaking Sidney Poitier.
Read the complete list of BAFTA Film Awards Winners
Mr Poitier was not well enough to travel to London for the BAFTA ceremony, so he was presented with the award on video by Oscar-winning actor Jamie Foxx.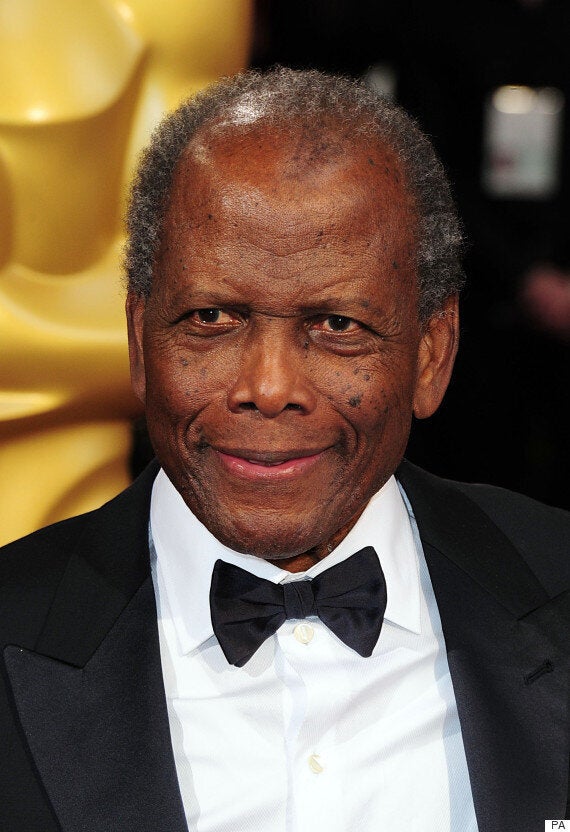 Sidney Poitier's career has endured an awe-inspiring six decades
The screen legend was the first African-American actor to win an Oscar for his role in 'Lilies of the Field' in 1964. While his success on screen has made him one of the world's most popular stars, off-screen he has also worked as a director, activist, author and tireless humanitarian.
Receiving his award, he said:
"I'm sorry I'm unable to be there with you in London, because I hold a very special place in my heart for your great city.
"I've been honoured by the Queen and have had the privilege of being recognised by BAFTA on a few previous occasions, but today my cup runneth over, because I'm here with my daughter and future filmmakers of the world, in celebration of this wonderful art form - moving pictures - that have brought me tremendous joy.
"To the wonderful courageous filmmakers of the world, I thank you for being part of bringing me to this moment and to my family, my life force, I am nothing without you, and to all of you, thank you for your warm embrace and this extraordinary moment, and memory, I shall cherish always."
Stars on both sides of the Atlantic paid tribute to Sidney Poitier's great influence. Oprah Winfrey told the audience, "Sidney Poitier is the great example of what it means to live your life with integrity and power and grace," while British director Noel Clarke added, "Sidney's importance to the industry should never be underestimated or overlooked.
"We have a voice, and we have a voice because of people like Sidney Poitier."