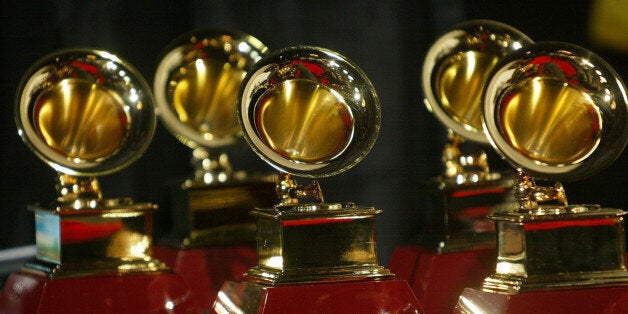 Monday (15 February) night marks the biggest event in the global music calendar, as the stars come out for the 58th Grammy Awards.
The likes of Adele, Rihanna, Lady Gaga and Taylor Swift are among those performing at this year's ceremony, as the prestigious gongs are handed out at the Staples Center in LA.
But for fans in the UK, the night of the Grammys can be a frustrating one, as they are only screened live in the US.
However, that doesn't mean that we have to miss out on all the action, as there is still places to catch coverage of the show.
The UK E! channel will be streaming its US coverage of all the arrivals, with a special live show hosted by Ryan Seacrest and Giuliana Rancic from 11pm.
You'll also be able to watch footage direct from the red carpet on the official Grammys website, here.
As for watching the show itself, you'll have to wait until Tuesday, when 4Music air the ceremony from 8pm.
Of course, you'll be able to watch all the best videos and see all the best pictures with HuffPost UK's coverage of the awards, which you can find here.
Related