For children, these clothes are often dirty, too small and full of holes.
That's something Rockin' Baby - a children's clothing company - hopes to change with their 'child-to-child' mission.
For every item bought through their online store, the company donates a piece of clothing to impoverished children. They recently delivered 2,000 items to kids in Uganda.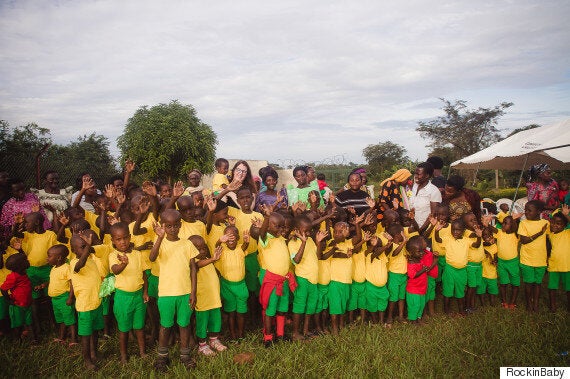 Kathryn Wiley with children in Uganda after donating clothes
"We hurried as fast as we could to greet them – anxious teachers, mothers and children who could not wait to receive something new. It was a very special day," Kathryn Wiley CEO and founder of Rockin' Baby told HuffPost UK Parents.
"It makes such a difference to how the children feel about themselves having something that is their own and good quality," she said.
"The reaction was utter gratefulness."
Rockin' Baby sells mother's slings, pouches and kids' clothing, and Wiley prides herself on the fact that it's a brand that supports mothers in need.
Wiley has six children - Abel, 11, Cyrus, 10, Sabina, eight, Liesl, six, Aspen, three and Judah, two, - two of whom are adopted.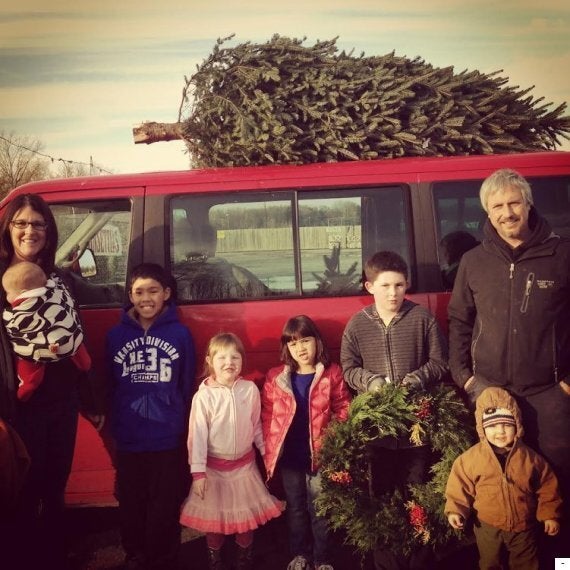 Kathryn Wiley, her husband and her six children
The mother, who describes herself as being a "huge believer in keeping your baby close", always loved the idea of selling baby slings, but wanted her company to be more than just a clothing brand.
"I was a social documentary photographer in grad school," she explained when discussing why "giving back" was so important to her.
"When I was listening to a lecture and I heard that social documentary photographers use their images as a 'vehicle for change', it resonated with me.
"Now, I realise that I want to use several areas of my life as a vehicle for change. With motherhood, I want to use it as a vehicle for change in my children.
"With adoption, I want to use it as a vehicle for change in other's lives and with Rockin' Baby, I want to use it as a vehicle for change in the lives of mothers and children around the world."
Wiley was inspired to start her campaign by TOMS one-for-one mission, which involves the footwear brand donating shoes to children in need.
In 2012, she devised her 'mother-to-mother' campaign. For every sling/pouch sold, Rockin' Baby donated another to a mother in need and educated her on the importance of keeping their baby close and off the floor.
"Though the community [in Haiti] has African roots, mothers do not historically carry their babies," said Wiley.
"Babies are usually left at home with younger siblings, neighbours or alone while mothers are out gathering food for the rest of the family."
"As a result, our mother-to-mother campaign has made a real difference."
Wiley continued: "Our campaign continued to grow and educate mothers.
"We will soon have a full-time Rockin' Baby representative on the ground in Haiti ensuring that the mother-to-mother mission is connected and growing with the communities."
In January 2014, Wiley decided she wanted to give back to children in need, as well as their mothers.
In one year, the company launched their child-to-child mission, which works very much in the same way as mother-to-mother but with their childrenswear.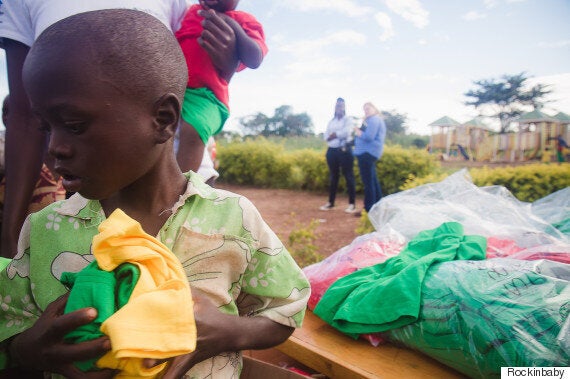 Children opening their new clothes donated by Rockin' Baby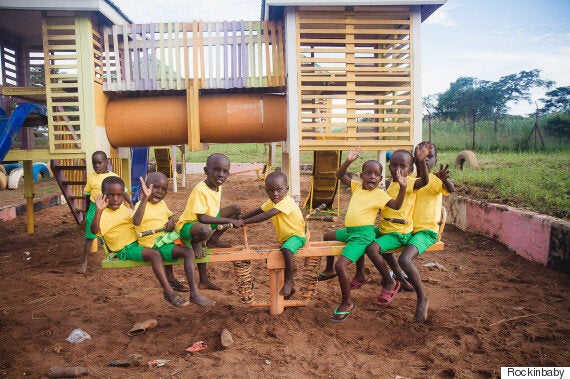 Children playing in their new clothes
"We work with ChildFund International to help organise and donate the clothing, ensuring it gets to those who need it most," Wiley explained.
"We chose Uganda and Sierra Leone as they are still areas with great risk of Ebola.
"I wanted to be involved in delivering our first load of clothing, together with ChildFund."
In January 2016, the team dropped 2,000 pieces of clothing to children in Uganda and they will soon be dropping off 28,000 pieces to children in Sierra Leone.
Speaking of the moment she visited the children, Wiley said the whole community had come together and were expecting them.
"They were so excited they waited with anticipation," she said.
"Before we'd even delivered the first batch of clothing we were told that the mothers of the children who attended the Early Childhood Development Centre in which we were giving, had been sitting in a tent waiting for several hours."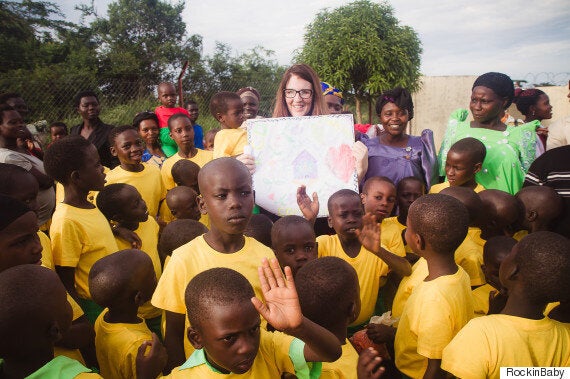 Kathryn Wiley and the children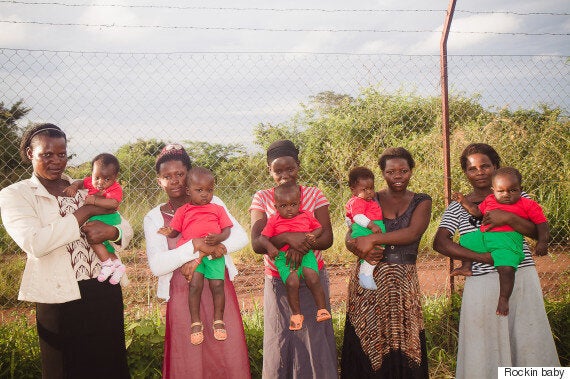 Mums in Uganda holding their children wearing new clothes
Jenner Kanalo, an area manager in Kampala, Uganda, who witnessed children receiving the clothes, said it was a special moment.
"Today children are happy and playing, they have been provided with clothes," she told HuffPost UK Parents.
"It is a good start for them, they are really smart.
"Until now, some children have not even had a uniform, today they have it and we are really grateful."
For Wiley, this is only the beginning.
"We hope this year to donate 250,000 pieces by this time next year," she said.
"Our success is measured by how much we help people around the world."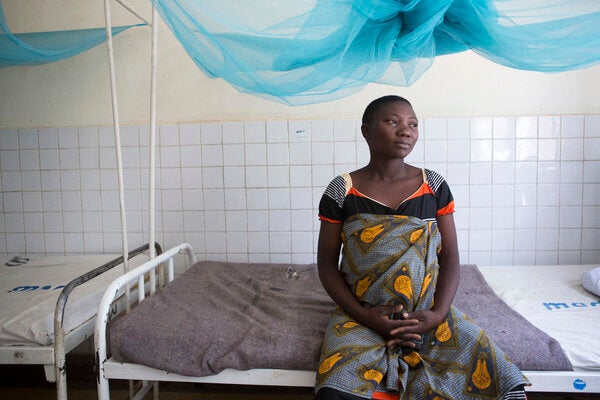 Water Aid's Deliver Life: Maternity Bags