Two previously unseen poems penned by 'The Lord Of The Rings' author JRR Tolkien have been discovered on the pages of an obscure school newspaper in Abingdon, Oxfordshire.
Tolkien expert Wayne Hammond found the verses in the 1936 "Annual" of Our Lady's School in the market town on the banks of the Thames.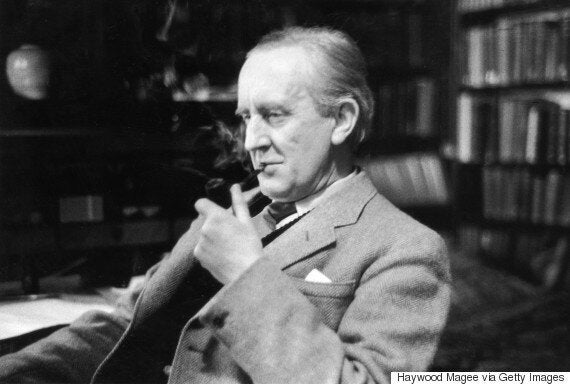 Tolkien enjoying a pipe in his study at Merton College, Oxford, in 1955
Hammond made the discovery after finding a note saying that two poems had been published in the local paper, likely while Tolkien was a professor of Anglo-Saxon at Oxford University. After researching local printed press of the period, Hammond realised Tolkien was referring to a school newspaper.
The current headteacher Stephen Oliver located a copy of the publication and informed the academic.
One poem is entitled 'The Shadow Man,' the second 'Noel.' Both are "very atmospheric and imbued with an air of mystery," according to Oliver, who told the Guardian they would "both be enjoyed by lovers of Tolkien everywhere."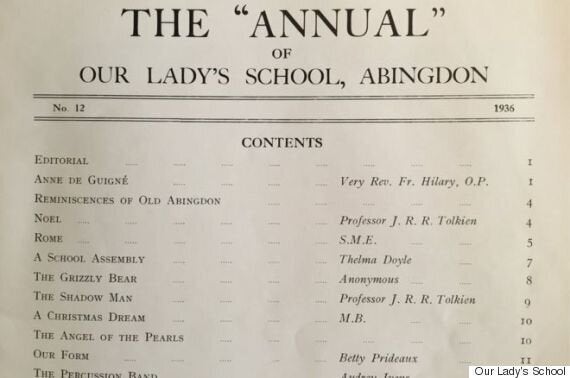 The poems appeared in the 1936 edition of the school newspaper
The poems were printed a year before 'The Hobbit' was first published. According to the BBC, the annual will be put on display at a future exhibition about the school's history.
Late last year, a map of Middle-earth by illustrator Pauline Baynes was discovered replete with annotations from the author, which revealed hitherto unknown details about the topography of 'The Lord Of The Rings' universe.
Popular in the Community