Penelope Cruz may be an Oscar-winning A-list film star, but she admits she's too frightened to ply her trade on stage, despite years of training.
The star of 'Zoolander 2', Ben Stiller's comedy sequel currently in cinemas, tells HuffPostUK: "I'm not brave enough for that. I studied theatre for four years, but I never did it professionally, and it's still terrifying for me. I've had offers to be on Broadway, and I'm honest, I'm scared of it, which is why I didn't do it yet."
This comes as a surprise for the star, who's spent the last 25 years on screen both in her native Spain and abroad. What she's completely happy to do is play "hot" as required in 'Zoolander 2', or whatever the reverse looks like in Penelope Cruz's world.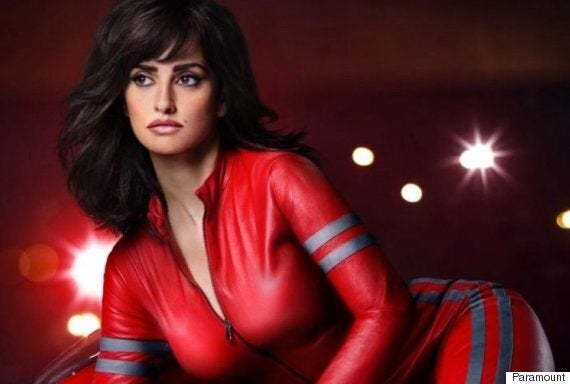 Penelope Cruz doesn't mind getting "hot" when the role demands, as in 'Zoolander 2'
"Some characters I've done they had to look like shit and I didn't mind because that's what the character needed, for example the Italian movie where I play Italia, in 'Don't Move', and she need a certain look where you really have to leave your ego at home because she had to look really bad. Also to force that, to get attention, is bad too.
"But if the character needs that, you give it to her. I have no problem, it's one more aspect of the character, but it's not the main thing."
As for her co-star's role, if you're thinking that Derek Zoolander is a figment of film imagination, you'd be wrong, according to Penelope Cruz, who tells HuffPostUK that she's met people just like him.
The Spanish actress tells HuffPostUK she's met her share of people who only talk about themselves.
"Maybe if I were to put four or five people together, maybe I would get a Hansel or a Derek," she says. "You can find that in the fashion world, and also people extremely talented and hardworking. I know it well, many of those designers I consider my friends, and I know the pressure, it's not a joke, they are so talented.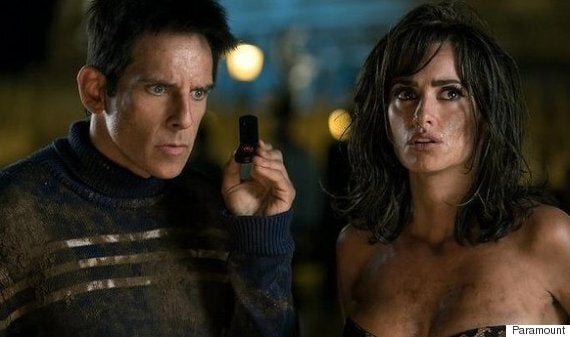 Penelope Cruz co-stars with Ben Stiller in 'Zoolander 2'
"I know people like that, who only talk about themselves. It's fascinating, you look at them like a specimen, it's like looking at someone from Mars. They don't care that you're going to think they have a big ego, they don't care about anything, but there's lots of humour in that.
"I don't mean the majority of people I've met in the movie world or the fashion world, but there are a few examples… and Derek and Hansel are just more extreme."
"When you're a mother, you think more about things you didn't consider before – the location, the weather, how long, vaccinations, all those things that before were an adventure – where is this project going to take me? For how long? I liked travelling by myself since I was 16, 17, but then you change a lot that way, you think about things you never thought before."
She may not have the courage for the stage, but Penelope has recently started working on her directorial debut.
"It's a documentary on children with leukaemia. I've been working on that for the last three months, an incredible experience with me," she tells us.
"I got to knew about a few cases, and they financed a documentary and gave me total freedom, I went to the houses of families, hospitals and investigators, and I talked to them and had a very strong experience for a month.
"I've tried to put that in for the audience to see, without forcing anything, so the audience could have the same experience as me, getting to know these families and children. We still write to each other now.
"The children are so wise, like 80-year-olds trapped in the body of eight-year-olds – they are so wise – they tell you why, it's because they've had to go through so much."
Penelope's passion is evident, and she agrees she's never felt about a project so strongly.
"Absolutely, this has been one of the most important things for me as a human being, where I am learning from these kids. This is more than any movie."
While Penelope and Javier Bardem both speak out on social affairs, she believes it's a personal decision for every actor to come out for a cause.
"Sometimes people question why actors or musicians step up, for me it's much better to do something than not to do anything, you're not going to change the world, but it's your own contribution, change a little bit or contribute to a change, I think for me it's really important."
'Penelope Cruz' stars in 'Zoolander 2' - in UK cinemas now.