Their November gig was brought to an abrupt, and tragic, early end when Islamic extremists broke in and massacred 89 fans during their concert at Paris's Bataclan Theatre.
Last night, UK rock band Eagles of Death Metal made an emotional return to the French capital, to repeat their unfinished performance. Frontman Jesse Hughes told the crowd their plan was to finish what they started.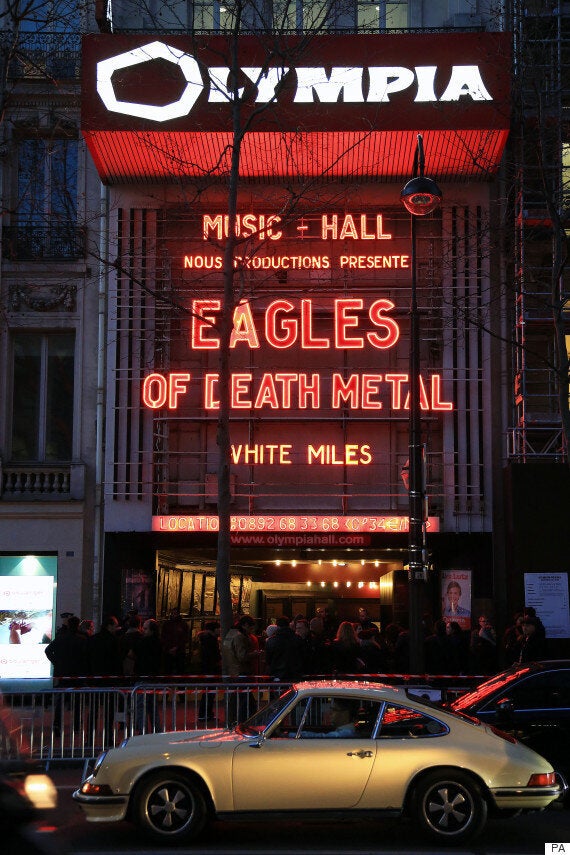 The Eagles of Death Metal played last night Paris, three months after their gig was the venue for devastating attacks
Survivors of the attacks at the Bataclan joined the crowd last night, who were invited to stand in silence for 89 seconds to remember the victims who didn't survive the attacks.
The massacre on 13 November was one of a string of coordinated attacks on the city that claimed the lives of 130 people.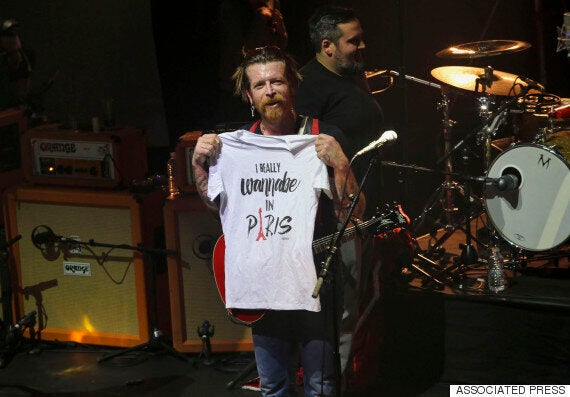 Jesse Hughes holds a T-shirt with slogan, "I really wanna'be in Paris" as the rock band performs at the Olympia concert hall in Paris last night.
He said: "I think the only way that my mind has been changed is that maybe until nobody has guns everybody has to have them.
"Because I don't ever want to see anything like this ever happen again and I want everyone to have the best chance to live and I saw people die that maybe could have lived.
"I wish I knew for sure if they could have had a better chance because there were some real angels, real wonderful people in that show that aren't alive today and I really wish they were.''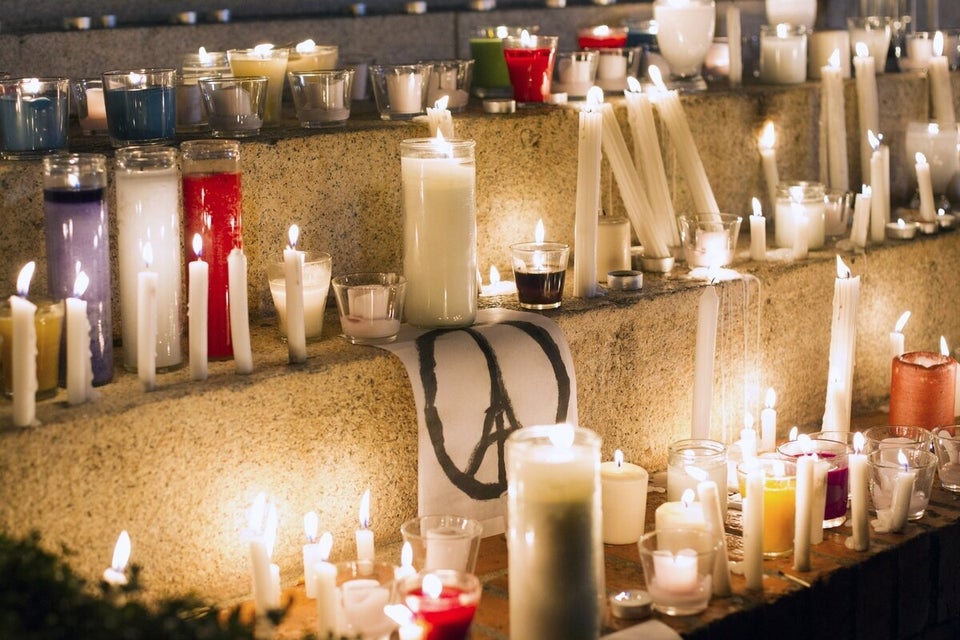 Paris Attacks