The singer and guitarist, who is a long-term advocate of gun ownership, said that France's gun control laws did not prevent terrorists targeting the capital on November 13.
The American rock band was performing at the popular concert hall to a crowd of about 1,500 people when three terrorists stormed the hall and began shooting people. Restaurants, cafes and a football stadium were also targeted in the attacks, which saw the deaths of 130 people.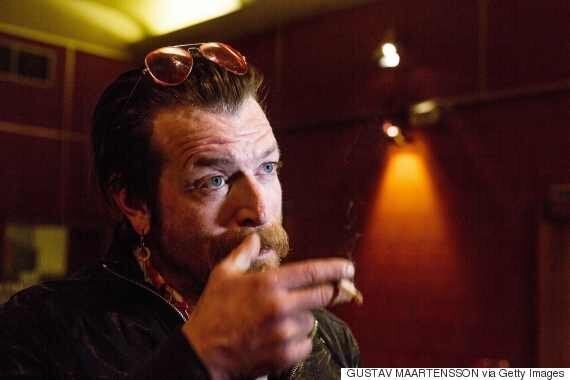 Eagles of Death Metal frontman Jesse Hughes
When asked whether his views on gun control had changed after the terror attacks, which self-proclaimed Islamic State claimed responsibility for, Hughes said that gun control "doesn't have anything to do with it".
A total of 89 people were killed during the attacks at the theatre, including the group's merchandise manager, Nick Alexander, and three record company employees.
In an interview with French television station iTélé on Monday, Hughes said: "Did your French gun control stop a single fucking person from dying at the Bataclan?
"And if anyone can answer yes, I'd like to hear it, because I don't think so.
"I think the only thing that stopped it was some of the bravest men that I've ever seen in my life charging head-first into the face of death with their firearms."
He continued: "I know people will disagree with me, but it just seems like God made men and women, and that night guns made them equal.
"And I hate it that it's that way. I think the only way my mind has been changed is that maybe that until nobody has guns everybody has to have them.
"Because I don't ever want to see something like this happen again and I want everyone to have access to them, and I saw people die that maybe could have lived, I don't know."
His comments have been widely criticised on social media, with many saying that more guns would not help prevent further deaths.
Article continues below slideshow: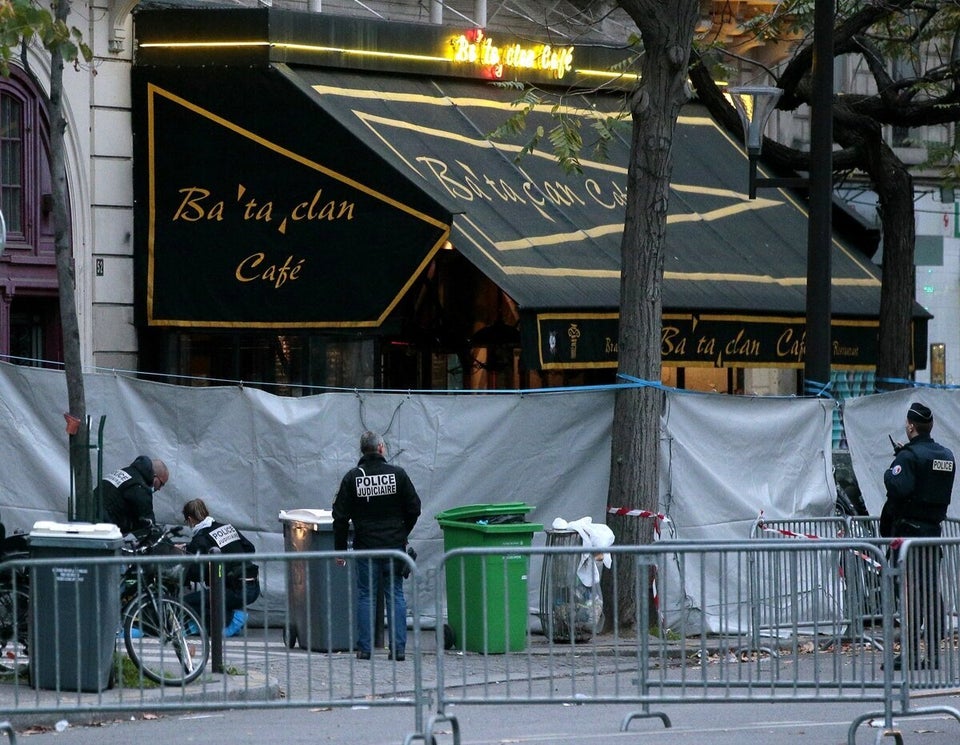 Paris attacks: Bataclan theatre scene
The band is due to perform at Paris' Olympia concert hall on Tuesday night. The Bataclan has not reopened yet.
Soldiers and armed police are due to provide security at tonight's gig. Survivors of the Bataclan massacre will be given free admission.
A visibly distressed Hughes told iTélé that he was still struggling to recover from the attack.
He said: "I haven't had any nightmares and I've slept fine. But when I'm awake is when I see things that are nightmares," he said.
"And I thought that talking about it would make it easier. I thought that expelling it from inside of me would make me less like this, but it's not.
"There's really no frame of reference for this at all. I just wish it would go away."
Related