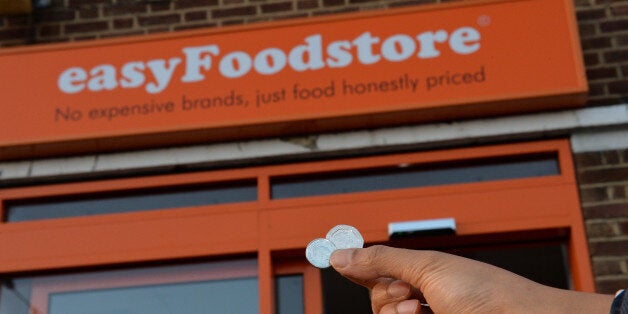 Additionally, the range of products available will be reduced from 70 to 40.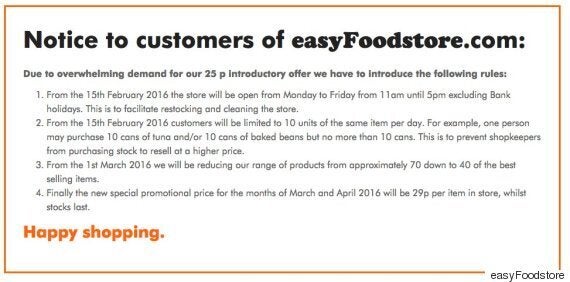 The notice posted on the brand's website
Earlier this month lines of customers were photographed waiting to get inside the shop which, as an introductory offer, offered all 76 items for 25p, meaning a savvy shopper could bag the entire range for £20.
Grocery items include noodle pots, sardines, tinned spaghetti hoops and chocolate-chip cookies.
The shop, which bears the slogan, "No expensive brands. Just food honestly priced", has now put restrictions in place to prevent another sell-out.
The brand also said that the restriction on the number of units purchased was to "prevent shopkeepers from purchasing stock to resell at a higher price".
It has previously said that it will raise the price in March, probably to around 50p.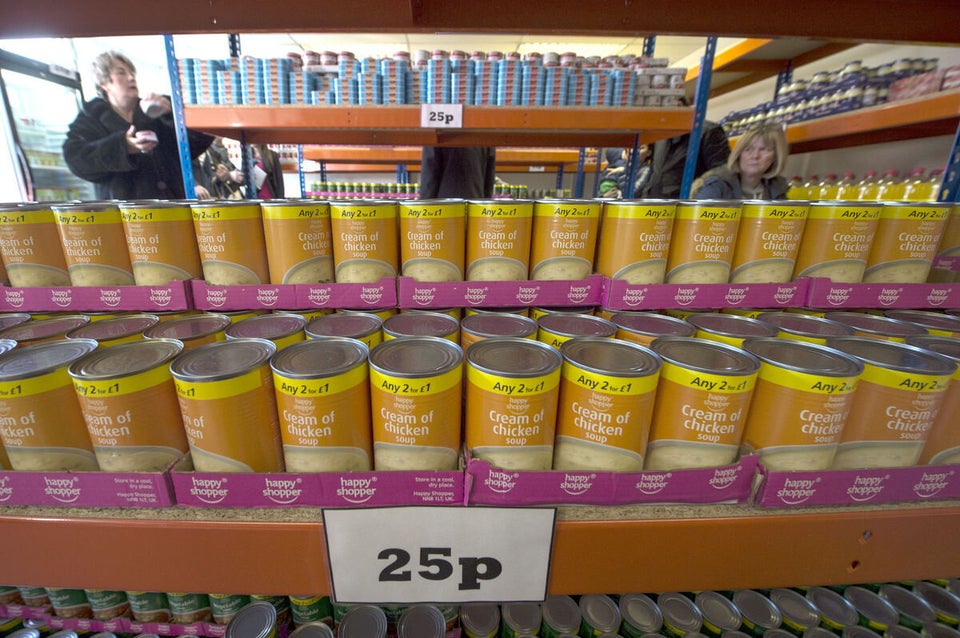 easyFoodstore shuts after being stripped bare