Kim Kardashian has always maintained her cleavage is 100% natural, despite appearing to defy all laws of gravity in her signature plunging necklines.
But finally, the reality star has revealed how she does it... and you'll find her red carpet trick in any tool box.
Sharing the below snap on her website, Kimmy confessed that she uses gaffer tape to create a harness-style bra.
"It's my secret trick to have perfect cleavage in photos," Kardashian wrote.
"I've used everything from duct tape to packing tape to masking tape, and I think that the best I found is gaffer's [sic] tape."
The reality star also shared the super important advice: "Make sure you don't have any lotion or oils on when you're lifting your boobs up with the tape.
"Just brace yourself for when it's time to take it off LOL."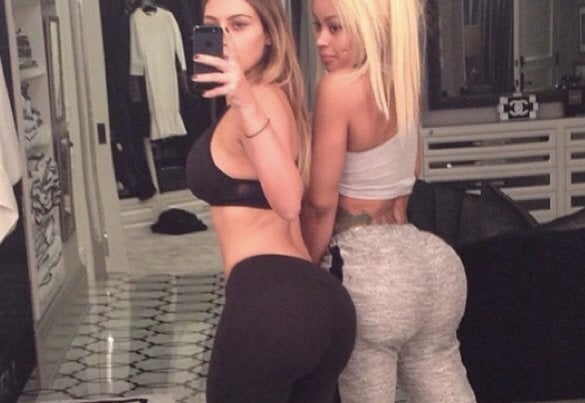 The Year In Kim Kardashian Selfies