The Oxford University Labour Club (OULC) has been accused of "having a problem with Jews" by its former Jewish co-chair, who stood down from his role after the society voted to endorse Israel Apartheid Week.
Alex Chalmers announced his resignation in a Facebook post saying there was an anti-semitic problem within the club.
The OULC is the largest university Labour club in England, counting Ed Miliband and Michael Foot among its alumni.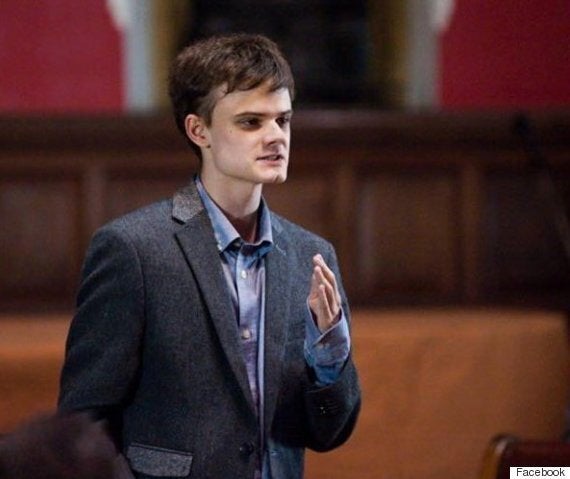 Alex Chalmers accused the Labour club of anti-semitism
Chalmers cited concerns over members using the term 'Zio' – a word that Chalmers claims is "usually confined to the websites of neo-Nazis" - with "casual abandon". Chalmers expressed concern many members were declaring solidarity with Hamas, a group both the United States and European Union declare to be a terrorist organisation.
The Oxford student also said allegations of anti-semitism had been rubbished by members of the society, with one former co-chair reportedly describing the allegations as "just the Zionists crying wolf."
The OULC responded to claims saying the conduct of some members was "horrifying" and the OULC "whole-heartedly condemns anti-Semitic behaviour in all its forms".
Fellow co-Chair of the Club Noni Csogor declared in a blog post yesterday: "Jewish students spoke on both sides of the debate this evening, but we take allegations of anti-Semitism in the club very seriously and I will be discussing, with my executive committee, how to deal with the kinds of statements Alex mentions, and what concrete steps we can take in future to preserve a club that's been a safe haven for Jewish students in the past.
"I understand Alex's position, but am looking forward both to running the events we've organised for the rest of the term, and to contributing to an ongoing discussion about the complex intersection of justice for Palestine and the safety of Jewish students."
OULC Executive Committee member Ella Taylor, who is also Jewish, said: "It [the OULC] is a vibrant, well led, diverse group. At its events I constantly meet interesting and inspiring people with a whole spectrum of views and whose opinions are well informed and interesting.
"Last night however, I witnessed a side to the club which was thoroughly unpleasant and I am increasingly becoming aware of some of the awful outbursts about Jews which have been made over the past 12 months. I am not used to eyes being rolled when I start a sentence with 'as a Jew'."
The Union of Jewish Students (UJS) campaign manager Russell Langer described the claims of anti-semitism as "extremely concerning".
"These reports, along with the decision of OULC to endorse Israeli Apartheid Week, show that OULC are against the interests of Jewish students. I commend the bravery of former co-chair Alex Chalmers in his decision to resign from OULC and bringing this issue to the attention of the wider public."
A spokesperson from Labour Students, the student wing of the Labour Party, released a statement which read: "We unequivocally condemn any form of anti-Semitism. We are taking these allegations very seriously and will do whatever is necessary to ensure every Labour Club is a safe space for Jewish Students."
Oxford University told The Telegraph that it "does not tolerate any form of harassment or victimisation – including on the grounds of religion and belief".
The university added: "[We] expect all members of the university community, its visitors and contractors to treat each other with respect, courtesy and consideration."