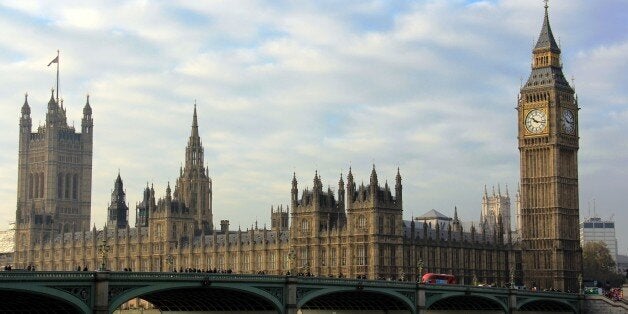 A Government rethink over cuts to taxpayer funding for opposition parties has been unveiled by ministers.
The package includes possible protections for parties in Northern Ireland, a fresh look at the level of cuts and an offer to restrict the plans to this Parliament only.
But there could also be a big cut in funds for UKIP and the Greens, as well as protections for a future Tory Opposition.
As all eyes in Whitehall were fixed on David Cameron's Brussels summit, ministers quietly published online a 'consultation' on proposals to slash 'Short Money' grants by 19% this year and freeze it thereafter until 2020.
Under the plans, circulated to all parties and seen by HuffPost UK ahead of publication, instead of a 'uniform' reduction in funding, the cuts could be 'tiered' to affect smaller parties less than big ones.
And although ministers seem committed to the 19% figure overall, the consultation asks whether the Treasury's 19% savings from 'non-protected' departments is 'the right benchmark' for work carried out by research staff in Parliament.
"There may be a case for different benchmark to calculate the savings," the consultation paper states, though it does also offer the option of even deeper 22% cuts too.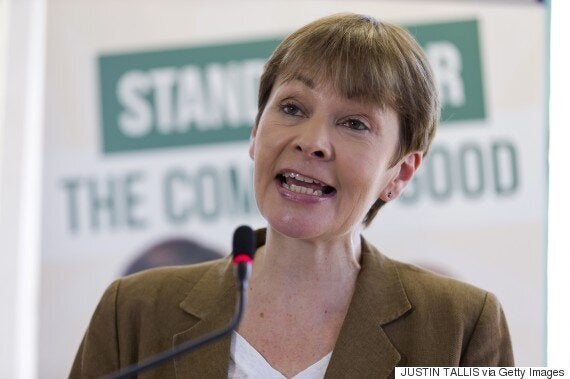 Caroline Lucas, Green Party MP
Tory MPs and peers have been warning that slashing funding for the Opposition will come back to haunt the party when they are next out of Government.
The set of proposals seeks to head this off with the promise of inflationary rises being restored after the next election. It also suggests a change to the formula for calculating taxpayer aid to Westminster, basing it on MPs rather than votes, as at present.
"If Short money is for Parliamentary business, it can be argued that opposition parties with more MPs should receive more funding to assist their work in Parliament," the paper states.
One result could be a net fall in funding for parties like UKIP and the Greens which was still entitled to a large chunk of money despite having a single MP.
Despite winning 3.9 million votes in May 2015, UKIP won just one seat. The Green Party had more than a million votes but only Caroline Lucas won a seat to Westminster.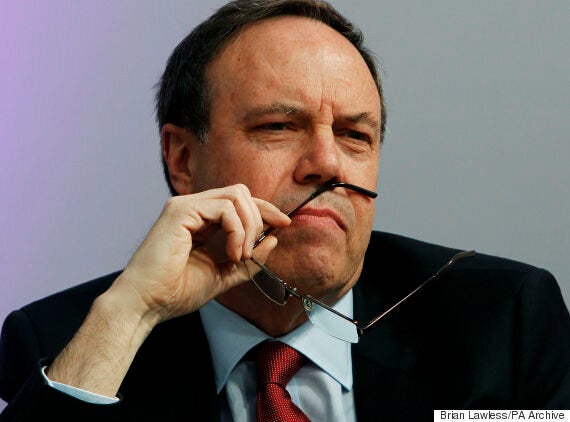 And although smaller parties such as the DUP, SDLP and Plaid could get short term protection, the big shift from votes to MPs could ensure the big two parties are insulated from cuts after the next election.
The consultation paper asks if there should be a 'minimum funding floor' for opposition parties. It also proposes that inflation rises in Short Money could start again after 2020 "to provide certainty to political parties at the beginning of the next Parliament".
In another concession, it suggests that rather than starting the cuts this April, one option would be that "savings should commence slightly later" in the second half of this year.
Several parties have warned that they risk having to make redundancies in policy and research staff if the savings kick in at the start of the financial year. Today's package says parties could have "three months' space to implement efficiency savings".
HuffPost revealed earlier this month that David Cameron was set to shift stance after a welter of criticism from smaller parties such as the Democratic Unionist Party, the SDLP, Greens and Plaid Cymru.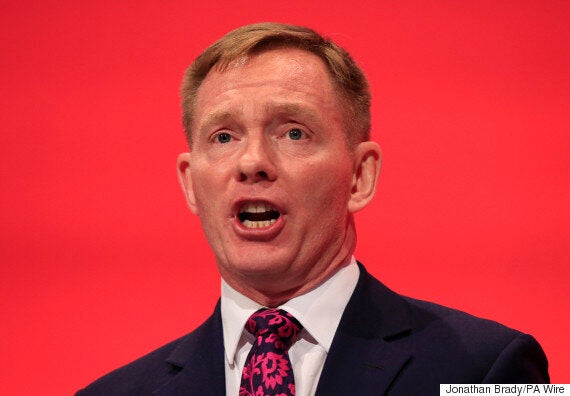 Shadow Commons Leader Chris Bryant was swift to react today.
Mr Bryant claimed the Short money move was part of a "partisan plan" aimed at stifling opposition.
"This is an utterly misleading sham consultation from a Government apparently determined to use every trick in the book to keep themselves in power forever.
"When they were in opposition they argued that the government should cut the number of party political special advisers. Now they are in government they have increased the number and cost of Tory special advisers, taking it higher than ever.
"This is yet more evidence of a growing authoritarian tendency in government."
But John Penrose, Minister for Constitutional Reform, told HuffPost UK:
"There has been a massive stealth increase in the cost of taxpayer funding of political parties. Without any public debate, Short money has soared by 50 per cent since 2010. We need to cut the cost of politics to help pay off the deficit. Doing nothing is not an option, as the cost to taxpayers is set to spiral further.
"Even with the Government's proposed savings, there will have been no real terms cut since 2010, and spending will remain at 2014-15 levels in cash terms. If councils of all political colours can make efficiencies to protect frontline services, the public will rightly ask why taxpayer-funded political parties can't deliver these reasonable savings and do their bit."