Zayn Malik has unveiled the artwork for his upcoming solo album, 'Mind Of Mine', but eagle-eyed music fans couldn't help but notice it looked a little familiar.
READ MORE:
The former One Direction singer - who topped the charts earlier this month with his debut single, 'Pillowtalk' - appears in the album artwork as a smiling toddler, with the addition of his trademark tattoos on his hands.
His album cover was first unveiled during his appearance on the US talk show 'The Tonight Show', and his since been shared on Instagram.
However, some have noted that Zayn's (or should that be ZAYN's?) album artwork is strikingly similar to the covers for Lil Wayne's releases 'Tha Carter III' and 'Tha Carter IV', from 2008 and 2011 respectively, both of which use a similar idea.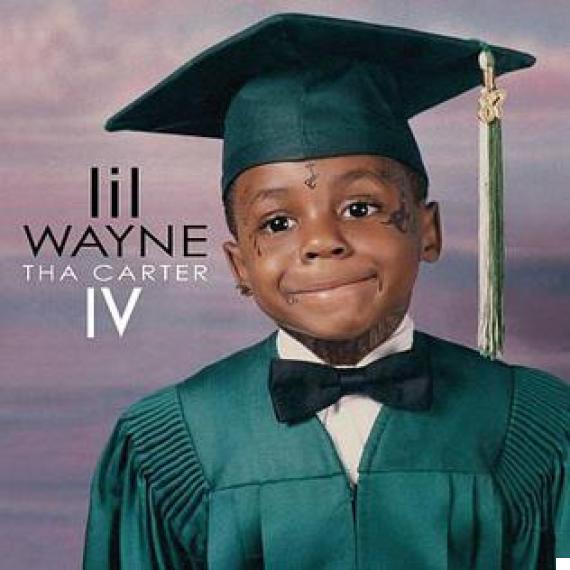 Lil Wayne's 'Tha Carter IV' artwork
Just hours after first being unveiled, the similarities had already caused quite a stir on social media:
February 18, 2016
Zayn Malik copying Lil Wayne the saddo

— lauren (@lauren_willetts) February 18, 2016
I like zayn's album cover but it's totes not original lil wayne already did it

— el almighty (@liamwithwolves) February 18, 2016
the first thing i thought of when i saw zayn's cover was lil wayne

— riana (@tmhriana) February 18, 2016
why did Zayn copied Lil Wayne's album cover

— mārs (@MARCQUAKE) February 18, 2016
zayn's cover is basically lil Wayne's album cover

— jh. (@livelovebread) February 18, 2016
Zayn ily but you played yourself 💀 lil Wayne did it first ☹

— _ (@GayyForJauregui) February 18, 2016
However, it doesn't sound like Lil Wayne is particularly bothered about the "rip-off" suggestions, as he's about to appear on an upcoming remixed version of Zayn's hit single, 'Pillowtalk', which the former 1D star has teased on Snapchat.
'Mind Of Mine' is slated for release on 25 March, which falls on the one-year anniversary of Zayn making headlines the world over, when he revealed he was quitting One Direction (to live "the life of a normal 22-year-old" if we remember correctly, not that we're complaining about his decision to go solo).
Earlier this week, he unveiled a new track from the upcoming release, 'It's You', which is thought to address his recent break-up with ex-fiancée Perrie Edwards.
To learn more about the forthcoming album, click here.
LIKE US ON FACEBOOK | FOLLOW US ON TWITTER