Suffolk Police revealed on Friday the biggest cache of illegal weapons ever found in the UK. The home of James Arnold, a respected parish councilor who lived in the village of Wyverstone, contained a terrifying arsenal of military grade weaponry, including an anti-tank missile.
The hoard boasted more than 450 firearms with rifles sitting alongside machine guns and around 200,00 rounds of ammunition in a secret room off the pantry. The 49-year-old crane operator died three months after his arrest in 2014. However, firearms dealer Anthony Buckland, who supplied some of Arnold's weapons, was jailed this week, allowing police to open up the armory and reveal the scale of the find.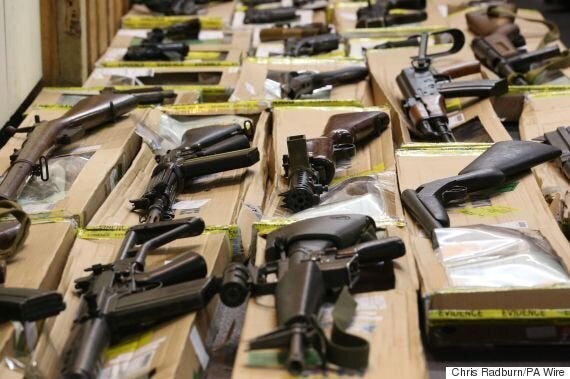 Firearms on display at Suffolk Police Headquarters at Martlesham in Suffolk which were found at the house of James Arnold
"We have asked every question and followed every line of inquiry and have found no evidence of a criminal or terrorist motive," he added. "The best explanation to date is that he was a collector and a hoarder who collected these weapons in the way some people collect stamps."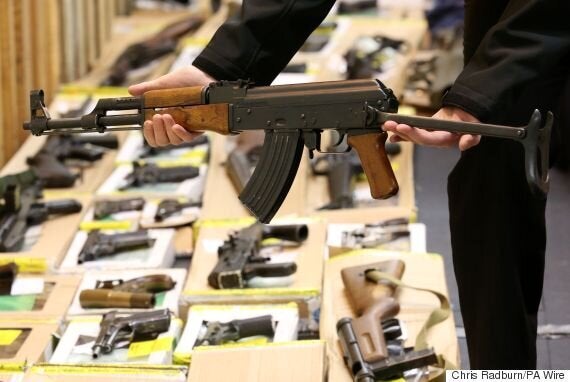 An AK47 on display at Suffolk Police Headquarters at Martlesham in Suffolk which was found at the house of James Arnold
Officers discovered the weapons after being called to Arnold's house to investigate an alleged domestic violence incident in April 2014. The hoarder had a license for 17 weapons, which police planned to revoke. However, after arriving they found firearms strewn across the property. A further search revealed a hidden room behind a false wall where Arnold kept most of his cache.
Before he died, Arnold lived in the house with his wife and daughter. Neither has explained why he had so many guns. Detective Superintendent Steve Mattin said Arnold gave no indication he was planning to harm anyone, but that his "life seemed to be deteriorating."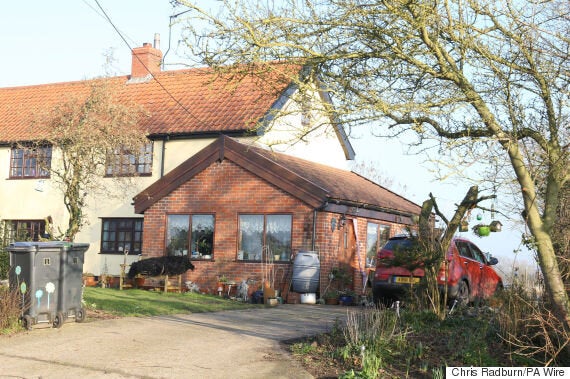 The home of James Arnold in Wyverstone, Suffolk
"Of course the fear was that they could fall into the wrong hands or, given that he had terminal cancer, something might change in his life and he would have access to hundreds of deadly weapons," he added.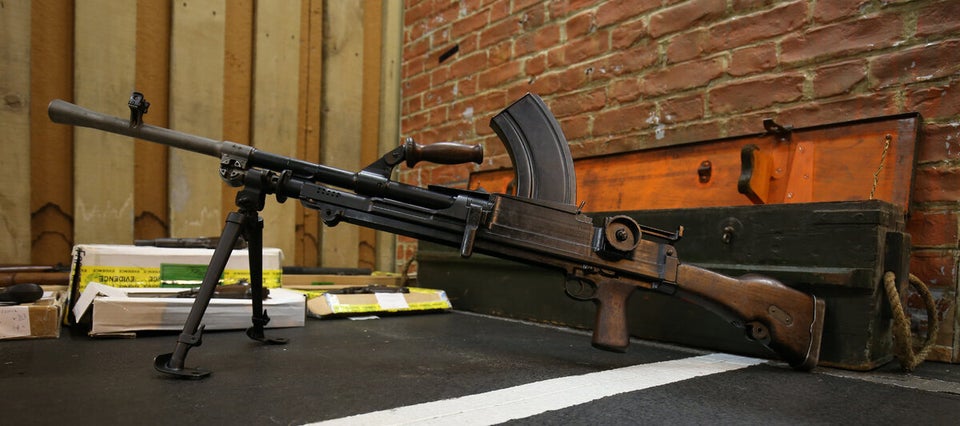 Suffolk Firearms Hoard