A 63-year-old man has died in an explosion that destroyed a home in Haxby, North Yorkshire, police have said.
Ambulances, fire crew and police were deployed to the scene at around 7:30 this morning to investigate the suspected gas explosion, which shattered windows of neighbouring houses and scattered debris across the road.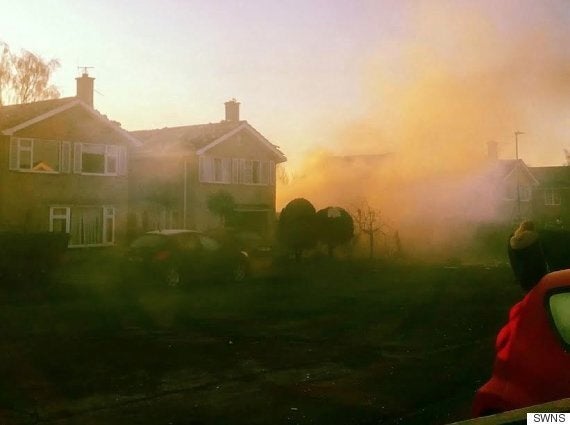 Smoke rising over the exploded house just after sunrise
The victim has been named locally as Paul Wilmott.
Inspector Steve Breen of North Yorkshire Police told reporters at the scene the man's next of kin have been informed and officers are supporting members of his family.
He said it is an isolated incident, there are not believed to be any suspicious circumstances, and a gas explosion is thought to be the cause, according to the Press Association.
The flattened property, on a suburban street called Springwood, was cordoned off, and five families were evacuated from nearby houses, while police set up a relief centre for those affected at close-by Memorial Hall.
The blast was felt in neighbouring suburbs and damaged windows at St Margaret Clitherow Church in Holly Tree Lane and the presbytery.
Rob Varley, a neighbour who filmed the smouldering remains of the property just five minutes after the incident wrote there was "just nothing left" after the blast.
He speculated it could have been caused by a gas leak, writing on Twitter: "Seemed as if the gas line was on fire. Seemed like gas line anyway, don't know what else would burn like it was doing."
Another nearby resident described the "scary" moment they "felt their whole house shake". One person described the sound as "like thunder".
The explosion sounded like a crash, one local commented.
The man, who did not wish to be named, was around 150 yards away at the time and described the loud bang which he said had "flattened" the property and damaged others nearby.
"The house has been completely flattened. It sounded as if a bus or something had crashed into a house, or like an aeroplane crash," he told PA.
"All the properties adjacent to the one that's blown up have got damaged windows and garages."
Others living as far afield as Wigginton and Oaken Grove said they felt the tremor from the explosion.
A neighbour said she suspected the family who lived in the house were away at the time.
City of York council has also announced it is now providing support to emergency services and affected residents.
A North Yorkshire Police spokesman said: "Emergency services are at the scene of an explosion at a property in Springwood, Haxby, near York.
"Extensive damage has been caused to one house and a number of others in the area are also damaged.
"Local residents have been evacuated and a rest centre has been set up at Haxby Memorial Hall for those affected.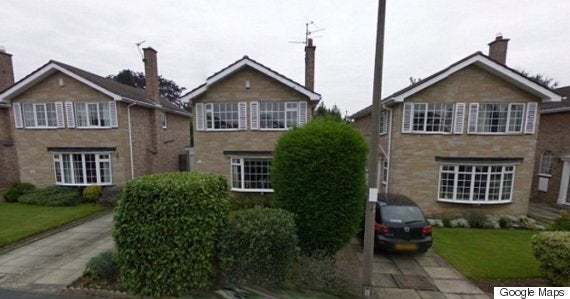 A scene of the row of houses before one exploded
"The explosion was reported to North Yorkshire Police at 7.30am today.
"There is at least one casualty; however, we are unable to provide any further information regarding casualties at this stage.
"The area is cordoned off and there will be disruption to the surrounding area as emergency services work to protect the wider area."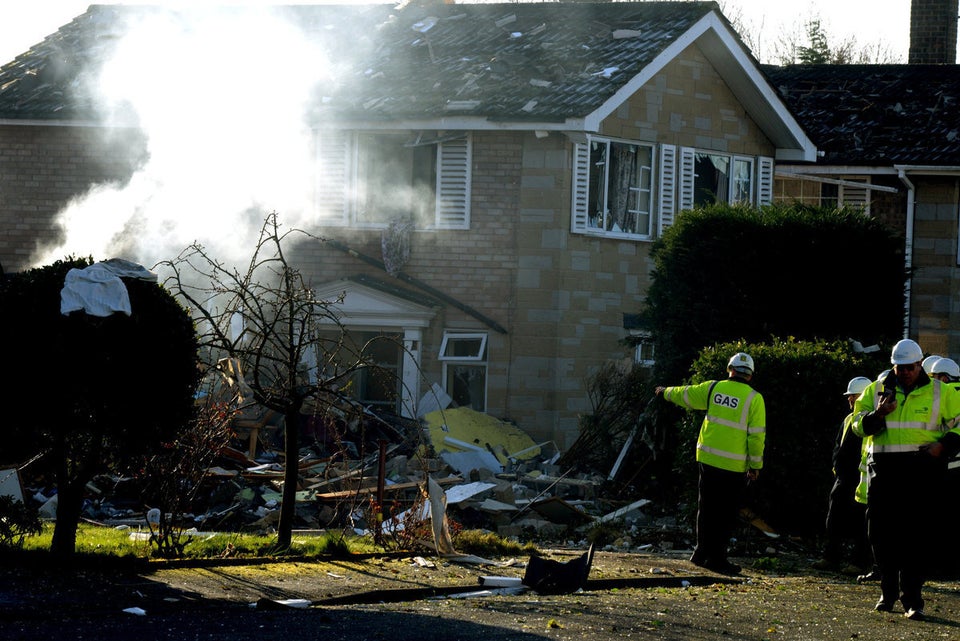 Explosion demolishes house in Haxby
The road is expected to be cordoned off "at least" until the end of the day.