Hindmarch's trademark quirky humour - which has so often prevented the fashion pack from taking itself too seriously - was apparent this season in the playful bags and coats featuring Pacman ghosts, Space Invaders, a lot of pixels and... fried eggs.
"We've explored each design using multiple techniques such as heat-fusing, leather marquetry and intricate embroidery," Hindmarch wrote on Instagram.
Scroll through the gallery below to see all the bags on the Anya Hindmarch catwalk.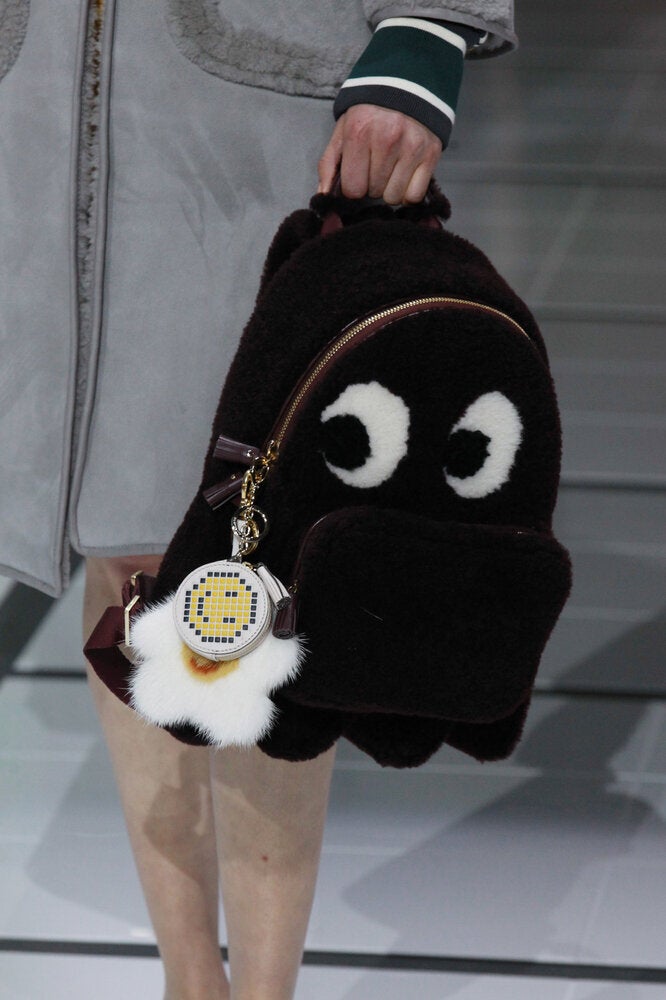 Anya Hindmarch Bags London Fashion Week
Related