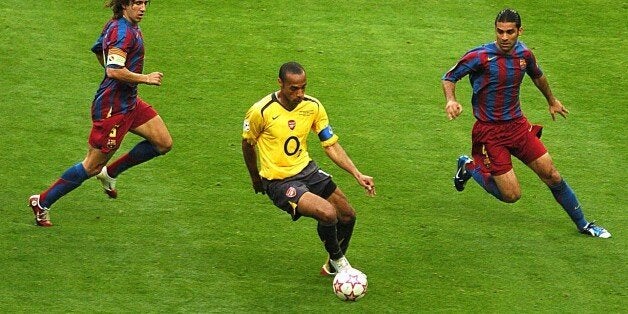 Arsenal have responded to their Champions League rivals Barcelona in a cheeky PDA over legend Thierry Henry.
Former Arsenal and Barcelona star Henry, scored a record 228 for the north London side and scored 49 goals from 121 appearances for Barca.
Barcelona then replied...
This could go on a while...
And Barcelona sign off wishing their rivals good luck.
Popular in the Community