The Aussie pop princess had been romancing the English actor since meeting him on the set of musical drama 'Galavant' last September.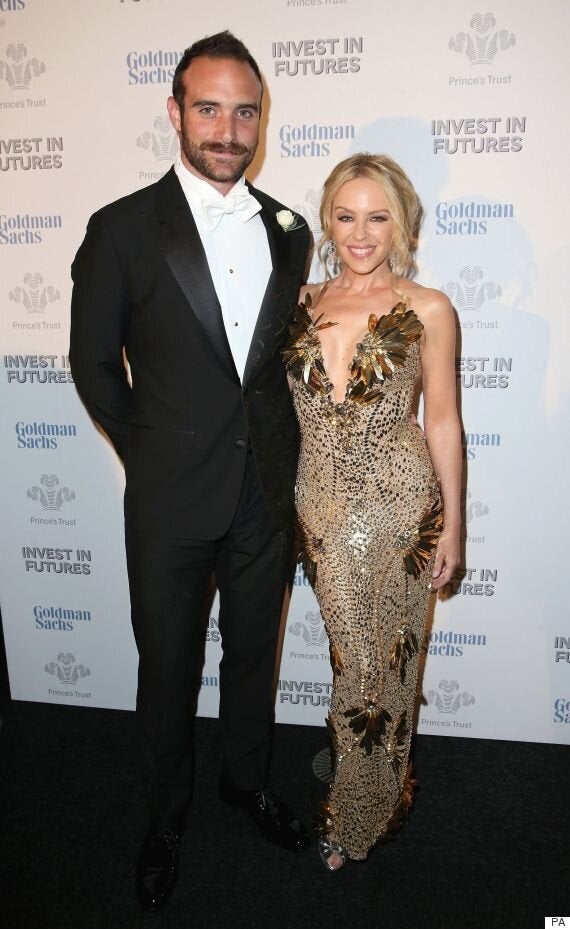 Kylie Minogue has said 'I do' to her English boyfriend Joshua Sasse
And she had been having lots of fun with the press, flashing an oversized gem on her ring finger at recent events, without making any further comment.
Of course, one of the first mentions in any press coverage of the happy event is of the age difference between the pair - Kylie at 47 being nearly two decades older than 28-year-old Joshua.
To her credit, Kylie has made it quite clear that she refuses to let the age gap between herself and her fiance get in the way of what has clearly been a blossoming romance, nor will she countenance the tag of 'cougar' to apply to herself, nor 'toyboy' for her beloved.
Hitting out at the "toyboy" label, she told The Mirror: "I think it's derogatory to both of us… I would love to nuke that word.
"It bounces off us because it's not like that with us. But God, I'd love to see the back of it."
She went on to say that she feels the way the media portray relationships where women are older than the man they're dating is sexist, admitting women "probably" get a worse time of it when they choose to date a younger man.
Kylie continued: "It's pot luck who you meet and you fall in love with, and they love you, and you feel like you're life is better because you're together... I'm very happy."
The singer's not the first to complain, with artist/director Sam Taylor-Johnson telling Harper's Bazaar back in 2010 why she refused to be branded a 'cougar' following her marriage to younger actor Aaron.
She said then, "The amount of men I know with the same age gap that we have... how come no one says anything about that? It's totally sexist."
And it turns out these ladies are by no means alone in defying convention in the face of love. Here are some other women who've refused to let any sense of what's ordinary interfere with their following their hearts...
Related