A London man has changed his name by deed poll to Bacon Double Cheeseburger - one of a record-breaking 85,000 Brits to chose a new name last year.
Simon Smith, from Muswell Hill, said that he wanted to change his name, and the Burger King favourite was the first thing that came to mind.
He told the Sunday People: "A name is the least important part of your personality. It's given to you by someone else."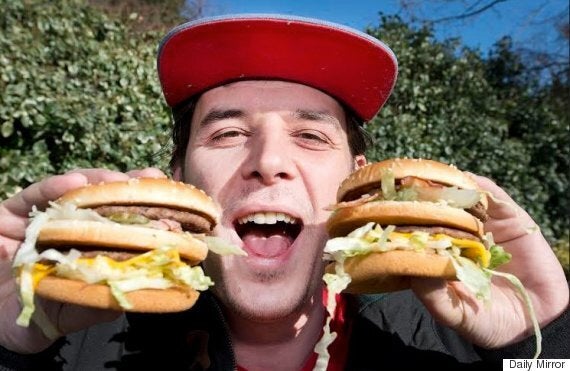 London man Simon Smith has changed his name to Burger King favourite Bacon Double Cheeseburger
"Bacon Double Cheeseburger was the first name I came up with."
According to the Mirror, Bacon's fiancée Isabella, 32, is less excited about his name change. She also refuses to be known as Mrs Double Cheeseburger.
Others names Brits chose to rename themselves included popular footballers like Cristiano Ronaldo, Lionel Messi and Man Utd star Wayne Rooney.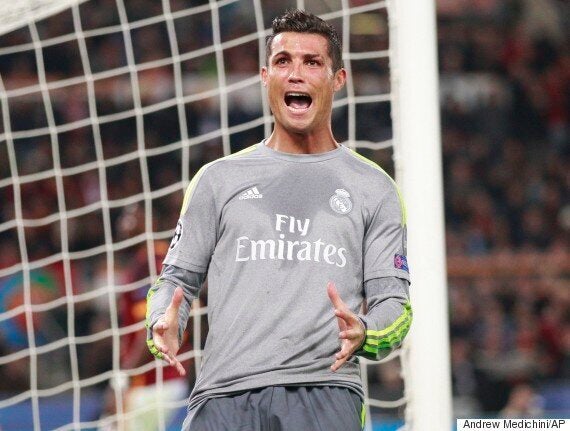 Other names Brits among the 85,000 that changed their names last year chose included football players like Cristiano Ronaldo
One couple called themselves Mr and Mrs Amazing, while a man changed his name to Bruce Wayne - the secret identity of Batman - the UK Deed Poll Service said.
"One man changed his name to Happy Birthday. It gave us a chuckle but if that is what they want to do, it's their choice," Louise Bowers, of the UK Deed Poll Service, said.
She added: "Some people simply don't like their original name - we've changed Cock to Cox and Smellie to Smiley."
Anyone over the age 16 can apply to change their name for £33. Taking a partner's surname after marriage does not require payment, but using a combination of names does.
OTHER NOTABLE NAME CHANGES

Michael Conner Clarke Whitter, an 18-year-old student, changed name is Michael Conner Lightning Akimbo Wumbo Wigglesworth Pussyfoot Katzenjammer Clarke Whittet.

Daniel William Mufasa Chatterson, who is a 23-year-old bartender and is doing a masters in wild life documentary, changed his name to Tyrannosaurus-Dan Fireball William Musfasa Chatterton. He picked the name Tyrannosaurus as he thinks dinosaurs are the best animals ever.

John Edward Leeson, 52, became John The Teddy Boy Leeson. The bus driver was said to have "lost his way a bit", and when he got himself sorted and is now a "born again Teddy Boy".

Mechanic Craig Aaron Moore changed his name to Bowser Ijustwannadrift Moore. He has had the nickname for about five year and thought it would be good to change his name to it. The UK Deed Poll Service noted: "It caused a bit of drama with the police when he got stopped for driving a little too fast and he had to ask his mum to take the deed poll to the police station to prove that he had changed his name. The police thought it was funny."

David Mark Cantrell became Elwood Jake Blues. The carer is a massive Blue Brothers fan.

Handicraft maker Kerry Ann Rose changed her name to Kerry Roses For Posies.

Artist and designer Matthew Usmar Lauder changed his name to Matthew Usmar Walkswithdogs. He is currently writing children's books.
Popular in the Community